Street snaps look simple and are simply beautiful. However, taking good photos involves more than snapping random well-dressed people hoping the photos will turn into something exceptional. Without the basic means, most of them do not.
Here are some tips you can take from photographers with P1, the largest street snap platform in China since 2007.
1. Never be shy to approach people
Although a very small numbers of photos are captured off the cuff, most street snaps start from approaching people and asking permission to take their photos. A professional street snap photographer will have 25-30 strangers photographed during just one ordinary afternoon. Chances are people will say no, but that's no reason to be shy.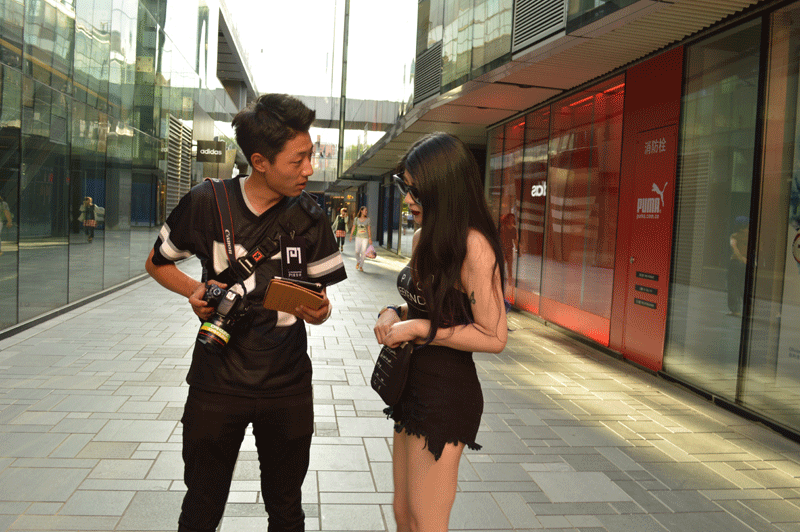 P1 photographer Hou Zitong talks to a young woman in Sanlitun, Beijing, July 11, 2014. [Photo by Jiang Wanjuan/For chinadaily.com.cn]