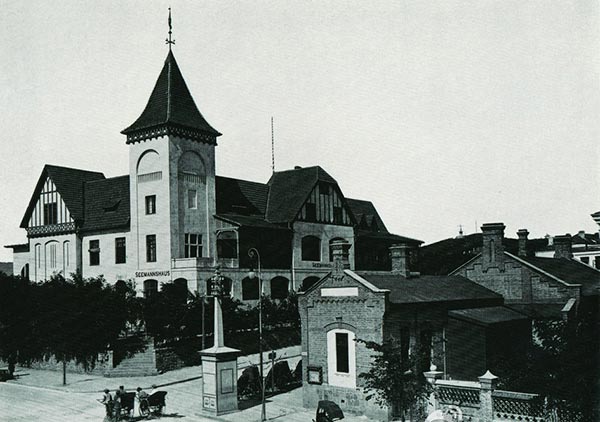 Qingdao Sailors Club. [Photo/Weibo]
A former sailor's club built in 1902 by the Germans is believed to be the earliest-existing cinema in China.
The conclusion was drawn by a group from China Film Association and China National Film Museum, based on archives retrieved during the club's two-year renovation, which will finish this month.
The three-story wooden building is in Qingdao city, East China's Shandong province. The auditorium, on the first floor, served as a cinema.
After examining archives that include information on film tickets, advertisements, timetables and film introductions, they believe the club was screening films from at least 1907 to 1914.
The audience were primarily sailors and club staff. Locals and German navy soldiers joined later. Among more than 850 movies that were screened, almost half were documentaries, followed by German scenery and political and educational movies, according to Han Mingsheng, who led the team.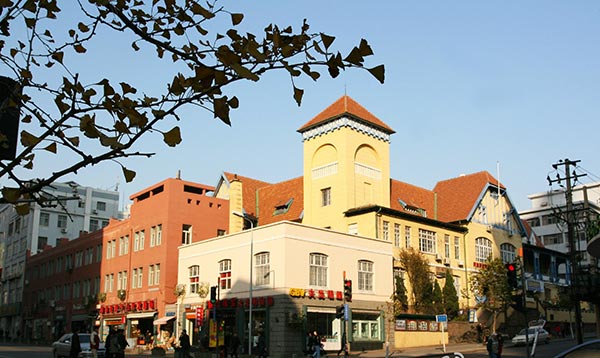 Qingdao Sailors Club. [Photo/Weibo]
The club was designed under the stewardship of Albert Wilhelm Heinrich (1862-1929), who was also known as Prinz Heinrich, in 1899, after Qingdao fell under 17 years of German colonization.
Its primary function was to entertain the 2,000-plus German sailors and crew based in Qingdao, the sole Far East base of Germany at the turn of the 20th century.
After 1914, the building was used as the Japanese residential seat and then as the US navy club. It is a national key cultural heritage site.
Qingdao Urban Development Group Co. Ltd., the current owner, is planning to bring the club back into a modern cinema next month.