Jacky Chan Cinema is to open its first Chongqing cinema in Liangjiang New Area on May 20, liangjiang.gov.cn reported.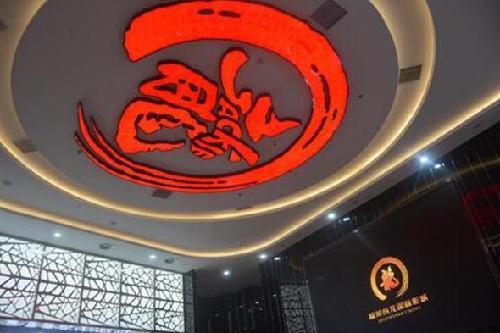 The first Jackie Chan Cinema in Chongqing begins trial operation in Liangjiang New Area.[Photo/liangjiang.gov.cn]
The Jackie Chan Cinema is a luxurious modern cinema co-established by the international super star Jackie Chan and Yaolai International Cultural Industry Company.
The cinema boasts nine 3D video halls, with a total construction area of 5,000 square meters, and nearly 1,400 seats. The largest video hall has 252 seats.
The cinema has special areas for leisure and kids to play in.
The ticket price is three to four yuan lower than the market average to attract more movie goers, said a staffer at the cinema.
The Liangjiang Cinema is the venture's 39th outlet in China. It is now preparing its second Chongqing cinema, which is expected to have 596 seats.
Jackie Chan cinema now covers majors cities including Beijing, Shanghai, Guangzhou, Nanjing, Chengdu, Shenyang, Zhengzhou, Xi'an, Yantai, Kunming and Wuhan.
"We approached several cinemas before choosing Jackie Chan International Cinema. The cinema finally stood out because of Jackie Chan's celebrity effect," said Hu Xiaoli, a manager of the Xinghui Liangjiang Business Art Center.
The cinema is in line with the brand positioning of the shopping mall – an artistic business center and a cultural block," Hu went on to say.
Chongqing has attached great importance to developing cultural industry. The cinema's settling in Liangjiang will offer a venue for people to relax and enjoy a local example of the cultural and entertainment industry.