The rise and rise of the fashion queen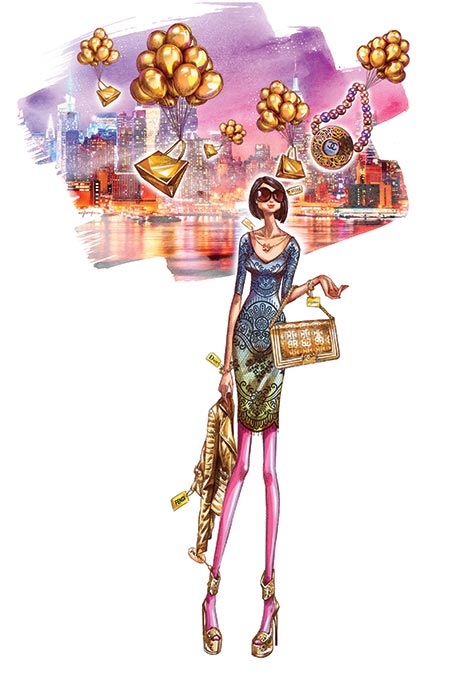 Li Min/China Daily
There was a time being a model was a thing to be ashamed of
In the summer of 1994 Su Mang rode a bicycle half-way across the city looking for the office of a magazine in a hutong in the Xidan area of Beijing.
The office was inside a courtyard, and Su, 22, needed to hoist her bicycle on to her shoulder and carry it across a threshold to gain access.
At the time she was studying the traditional Chinese instrument the guzheng at the China Conservatory of Music, but what really appealed to Su's ear was words-she wanted to write. In that quest she had been rejected by a few publishing houses.
So this day, in a sense of desperation, she was calling on the offices of Trends, which had been running for barely a year. During her interview with the magazine's founder and editor-in-chief, Wu Hong, she fell of her chair, she says. So she was surprised when he agreed to take her on.
Su thus became Trends' eighth staffmember, and as with many reporting debutants in those days, she found that getting her foot in the door did not deliver her to the high altar of journalism. Instead her duties included cleaning, cooking and answering readers' letters, but she did get the chance to do some writing for the magazine too.
In those days only a handful of Western fashion houses had entered China, and when it came time to interview brand managers and designers, her trusty bicycle was at her service. Attending a show on a cold winter's night demanded something a little better and, wearing a dazzling dress-which was borrowed-she could often be seen on Beijing street corners waiting for a taxi.
In early spring in 1997, nearly three years after joining Trends, Su had risen through the ranks and was assigned to go to New York to meet Helen Gurley Brown, the editor-in-chief of Cosmopolitan magazine, with which Trends' owners hoped to form a partnership.