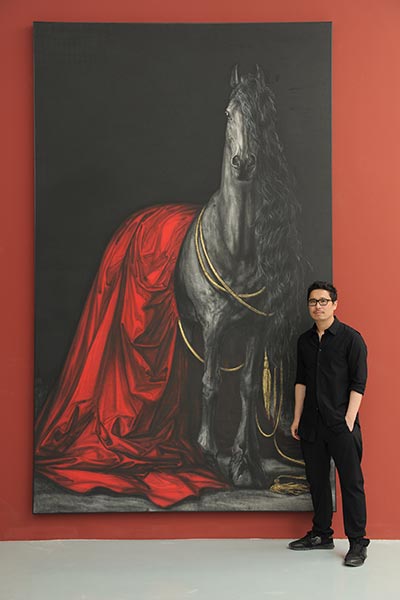 Artist Sun Hao. [Photo provided to China Daily]
Sun Hao's current exhibition, titled
Running into the Night
, expresses a collective pursuit of his generation's ink artists to rejuvenate the literati spirit of classical Chinese ink painting.
Sun seeks to enrich the representation of ink and water, an effort to break through the siege of mighty Western cultures over the past three decades.
In his paintings, Sun frequently visits the subject of horses, also a recurring object in classical Chinese paintings. Through drawing the animal, he touches upon the sensitive inside of modern people and their changing emotions.
He also views the horse as an incarnation of a fighting spirit of himself, hoping to find the new identity of an ink artist in modern times.
Sun's exhibition continues at Amy Li Gallery, inside Beijing's Caochangdi art district, until July 16.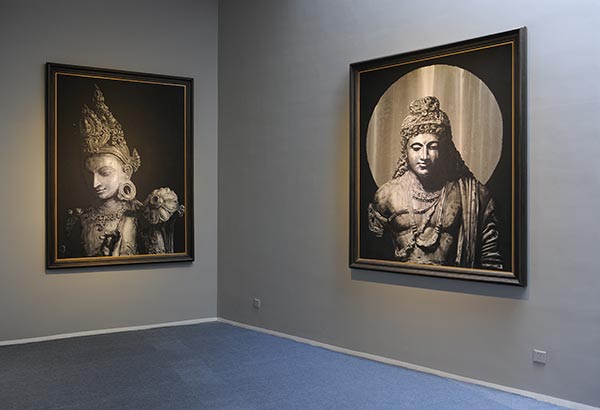 Sun Hao's current exhibition, titled Running into the Night, expresses a collective pursuit of his generation's ink artists to rejuvenate the literati spirit of classical Chinese ink painting. [Photo provided to China Daily]
Related:
Career in an art that is less than skin deep