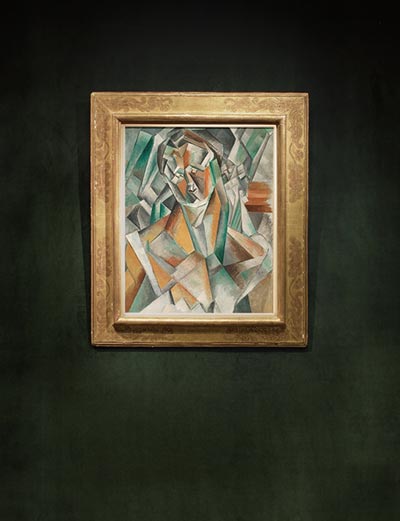 Femme Assise by Pablo Picasso. [Photo provided to China Daily]
Among Pablo Picass's many mistresses, Fernande Olivier is believed to be the only one who knew him before he achieved fame and fortune.
They met in Paris in 1904 and their relationship lasted seven years.
Picasso was inspired by Olivier and devoted more than 60 portraits to her.
Among them are Femme Assise (sitting woman), which he painted in 1909.
The painting will be auctioned at Sotheby's evening sale of impressionism and modern art in London on June 21.
The work was produced during Picasso and Olivier's stay for few months at the village of Horta de Sant Joan, in Catalonia, Spain, which at the time could reached only by mule.
There, Picasso developed a new approach to representing subject matters in sculptural, broken-down forms.
In this painting, there is a vase of flowers to the right of Olivier's face and a landscape at the top left that was inspired by the Mediterranean light.
So far, the most expensive Picasso work sold at auction is Nude, Green Leaves and Bust (1932) that features another of his mistresses Marie-Therese Walter. It sold for $106.5 million in 2010 in New York.
Related:
Classic ink painting fetches $35m in auction