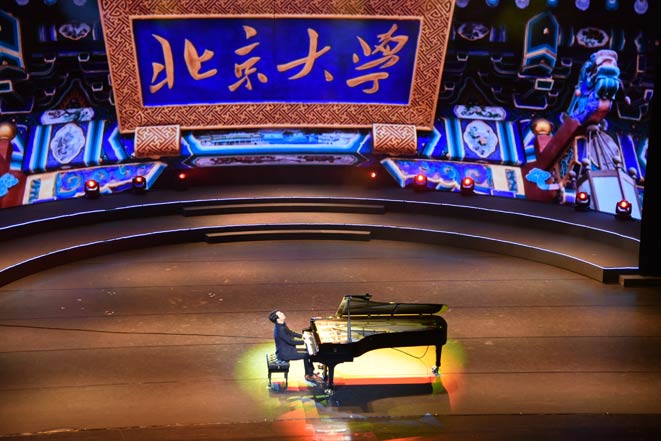 Chinese pianist Lang Lang gives the piano solo I Love you,China. [Photo by Zhang Xingjian/chinadaily.com.cn]
Chinese well-known pianist Lang Lang, image ambassador of the 2016 China-Latin America Cultural Exchange Year, highlighted the audiences by giving a piano solo I Love you,China.
"He is a young artist with excellent skills in piano. And he has his own way to express his musical feelings by playing the piano," said Julio Jesus Ballestes Guzman, Vice-Minister of Culture in Cuba.
He added: "It is a long-shot chance for promoting our culture in China. We hope to show our brilliant culture by bring our arts to the Chinese people and want to play a vanguard role among Latin American countries in the exchange year. "