Chinese President Xi Jinping is now paying state visits to Brazil, Argentina, Venezuela and Cuba. China and the four countries not only have prior exchanges in politics and economics, but also in culture. Let's take a look at the various Chinese cultural elements in the lives of people there.
Spring festival a symbolic event in Argentina
Argentina is clearly an immigrant country as more than 99% of Argentina's ancestors are from other parts of the world. Today, nearly 120,000 Chinese Argentineans live in this multicultural country.
In the past 10 years, as the number of Chinese immigrants has grown, Chinese culture has become even more influential.
The scale of spring festival temple fairs has grown larger, with a rising number of people participating each and every year. It is reported that the Chinese Argentineans' spring festival has developed into a symbolic culture event in Buenos Aires, the capital of Argentina.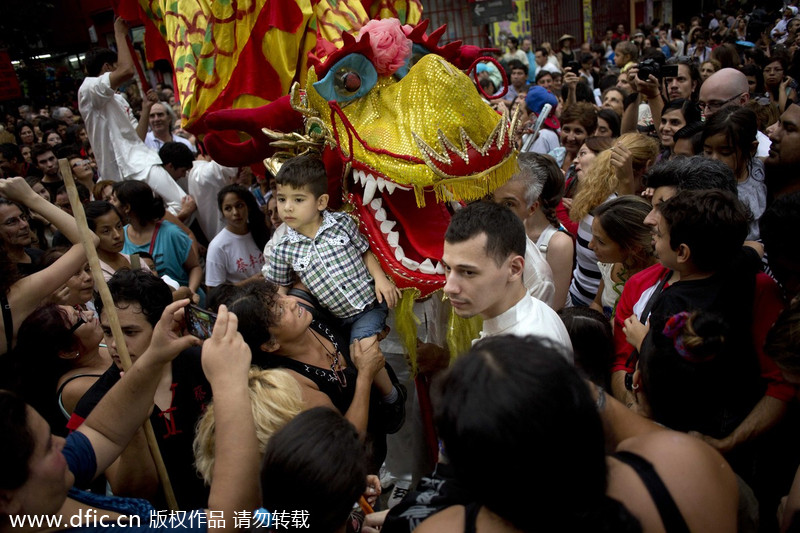 People gather around a dragon puppet during the Chinese Lunar New Year celebrations in Buenos Aires, Argentina, Sunday, Feb. 2, 2014. According to tradition, touching the dragon brings good luck. This year is the year of the horse.[Photo/IC]