The traditional Chinese lunar calendar divides the year into 24 solar terms. Minor Heat, (Chinese: 小暑), the 11th solar term of the year, begins on July 7 this year and ends on July 23.
Minor Heat signifies the hottest period is coming but the extreme hot point has yet to arrive.
In China, the 24 solar terms were created thousands of years ago to guide agricultural production. But the solar term culture is still useful today to guide people's lives through special foods, cultural ceremonies and even healthy living tips that correspond with each term.
The following are 6 things you need to know about Minor Heat.
A season of storms, thunder and hail
Storms, thunder and hail often happen during Minor Heat, though in some years there might be droughts. One of the prevailing farming activities during Minor Heat is staying on top of flood control and drought relief.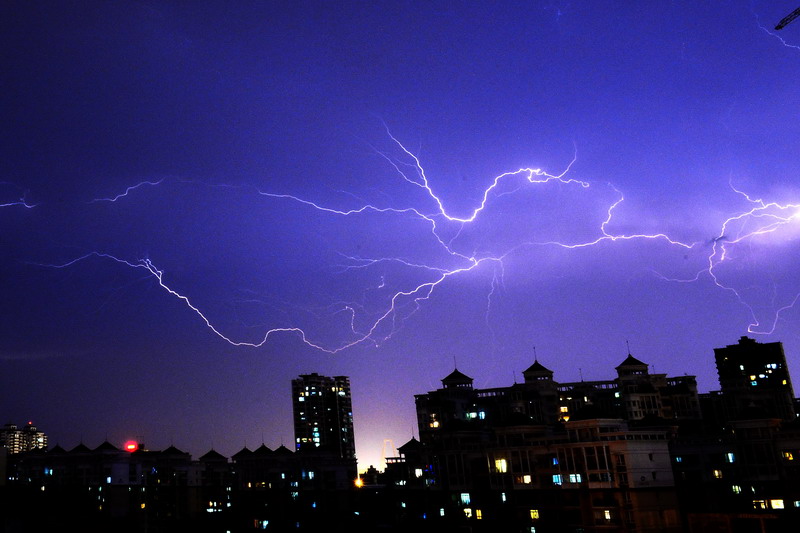 A thunderstorm struck Wuhan, Hubei province, August 18, 2013.[Photo by Zhou Guoqiang/asianewsphoto.com]