China's latest food scandal: What we've known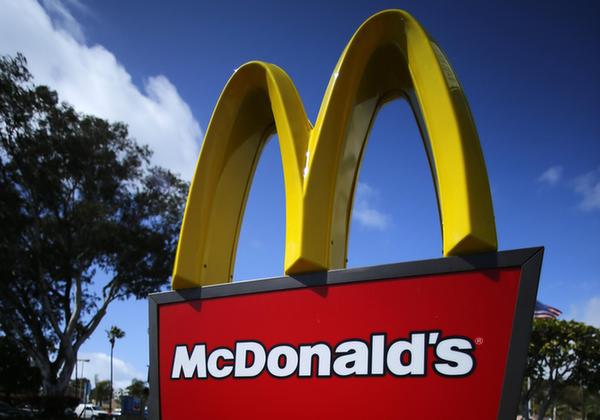 McDonald's and Yum are still the largest fast food chains in China but, despite heavy investment, McDonald's has seen its market share by value stagnate at 2.3 percent since 2007, according to data from market research firm Euromonitor. [Photo/Agencies]
Shanghai Dragon TV has accused Shanghai Husi Food Co., Ltd of supplying stale meat to transnational fast-food titans including McDonald's, KFC and Pizza Hut.
LATEST DEVELOPMENTS
The Shanghai Municipal Food and Drug Administration has suspended the operations of the solely foreign-funded company, a member of the U.S. OSI Group, and ordered all its meat products to be taken off shelves in the city.
Xinhua was told that the Shanghai Information Office is likely to release a statement concerning the scandal.
VOICES
"We have stopped using all food material provided by the company and some of our restaurants nationwide may halt serving some products." -- McDonald's.
"We have launched an investigation into the supplier and have a zero-tolerance policy for any supplier's violations of laws and regulations." -- Yum Brands, which has ordered its KFC and Pizza Hut outlets to stop using Shanghai Husi Food Co.'s materials.
"Today, you can't find 'clean' food anywhere. KFC's meat is not safe, but supermarkets may also sell expired meat too. It doesn't matter to me. I'll still choose KFC to grab a bite to eat." -- Customer Ms. Ding at a KFC restaurant in downtown Beijing.
"It made me sick... I've eaten so many McNuggets!" -- Netizen "Ekies_."
PROLIFERATION CONCERNS
Husi's global clients include Papa John's, Domino's Pizza, Starbucks, Subway, Burger King, IKEA and other popular fast-food chains. But it remains unclear whether the supplier's materials are used by these brands' Chinese outlets.
DOUBLE STANDARDS
Dragon TV's report said the out-of-date meat was given firstly to the Chinese market, sparking doubts over double standards on food safety among the supplier or, maybe, fast-food tycoons.
Related: Testing times for foreign fast-food chains