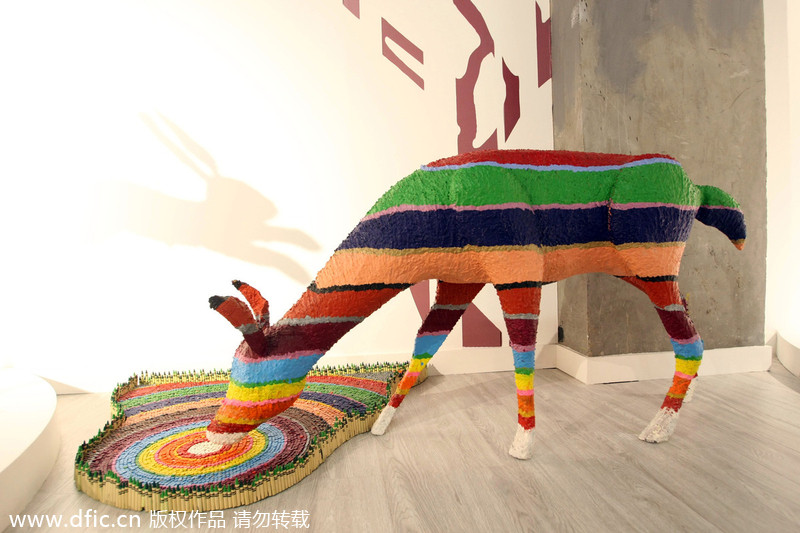 A crayon sculpture is on display in Shanghai, July 14, 2014. [Photo/IC]
A crayon-themed art show recently opened at the Kerry Center in the Jing'an district of Shanghai on July 11, and will run through October 26. American artist Herb Williams uses various pastels to create sculptures like rabbits, deer and tree branches. The 67 pieces of art at the exhibit all have a special fragrance and help visitors recall their childhood memories.
Herb Williams, as a pop singer from the US state of Tennessee, is also a contemporary installation art enthusiast. This exhibition, which is making its first appearance in China, is an example of creative art communication between China and the US.