Zhao Wei returns to TV as 'Tiger Mom'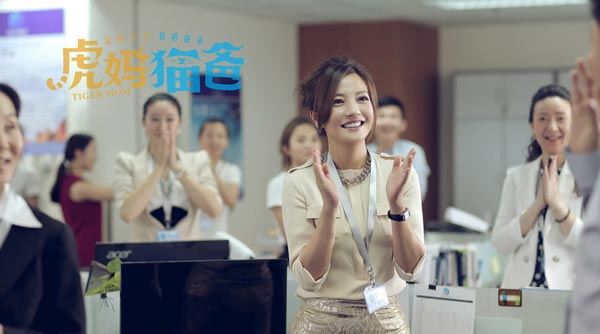 Actress Zhao Wei takes the lead role in the upcoming Chinese TV drama "Tiger Mom" (Hu Ma Mao Ba). [Photo/yule.sohu.com]
After winning several film awards including ones for her directorial debut, actress Zhao Wei has returned to the small screen in the form of a tiger mom.
Zhao is starring in an urban television drama called "Tiger Mom" (Hu Ma Mao Ba), and several still photos have been released to show the career side of the working-mother character.
Inspired by Amy Chua's controversial book "Battle Hymn of the Tiger Mother", the TV drama is about a strong-willed working mother who struggles with high expectations for her young daughter.
Amy Chua's book, published in 2011, raised debates over the different child-rearing approaches taken by Western and Chinese parents.
Being a mother herself, Zhao has said that in real life she prefers a pressure-free childhood to a disciplined one.
In the TV series, Zhao acts alongside actor Tong Dawei and actress Dong Jie. Its air date is yet to be announced.
The drama is Zhao's first TV show in five years. The 38-year-old actress gained instant fame in 1998 with her lead role in the costume TV series "Princess Pearl" (Huan Zhu Ge Ge). She then built an award-winncing film career.
In 2013, she released her directorial debut film, "So Young", which won the Best Directorial Debut award in that year's Golden Rooster Awards.