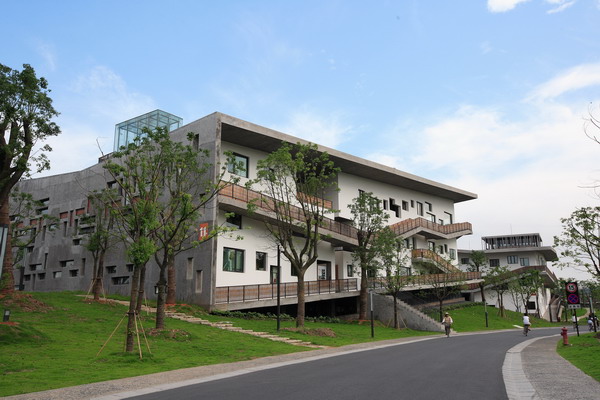 Xiangshan campus at the China Academy of Art in Hangzhou is a work by award-winning designer Wang Shu. Provided to China Daily
Netizens and experts have named 10 constructions that represent the future of China's architecture. Sun Yuanqing reports.
Ten buildings that represent the future of Chinese urban architecture have been selected from a pool of more than 1,000 competitors by the Architecture and Culture Society of China and Peking University. Among them are the National Stadium, aka the Bird's Nest, the Jin Mao Tower and the Canton Tower. Three buildings that are still to be completed are also on the list: the Central Park Plaza in Beijing, the Shanghai Tower and the China Zun, a skyscraper in the central business district of Beijing.
The selection, 40 percent of which is decided by netizens' vote and the rest by an expert panel, aims to promote architecture that will improve urban development in China.
"These are the future of Chinese architecture," says Wang Mingxian, chairman of the judging panel and deputy director of architectural research at the China Art Research Institute. "They are selected for both their academic value and social impact. They skillfully incorporate Chinese traditional culture and the modern spirit."
While the CCTV headquarters by Rotterdam-based architecture firm OMA made it to the shortlist, it wasn't selected in the end because of very few votes it got from the netizens.
The Shanghai Tower draws upon the Shanghai nongtang alleyways and transforms it into a skyscraper, providing indoor public space on nine floors.