There is no better cultural ambassador for South America than football to the world during this summer, yet the vast continent that hosts diverse cultures and races in the western hemisphere has much more to offer.
From Brazil's samba, Cuba's cigar to the land of beauty, Venezuela, South America is never as far to us as a roughly 10-hour time difference, or its football teams that we only get to see during big tournaments.
1. Samba
Samba is the dance that people think of when they think of Brazil. The passionate Latin dance has been performed as a street dance during carnivals in the country as a tradition. The lively and fast dancing form has also been widely favored in many other countries as a modern ballroom dance, including China.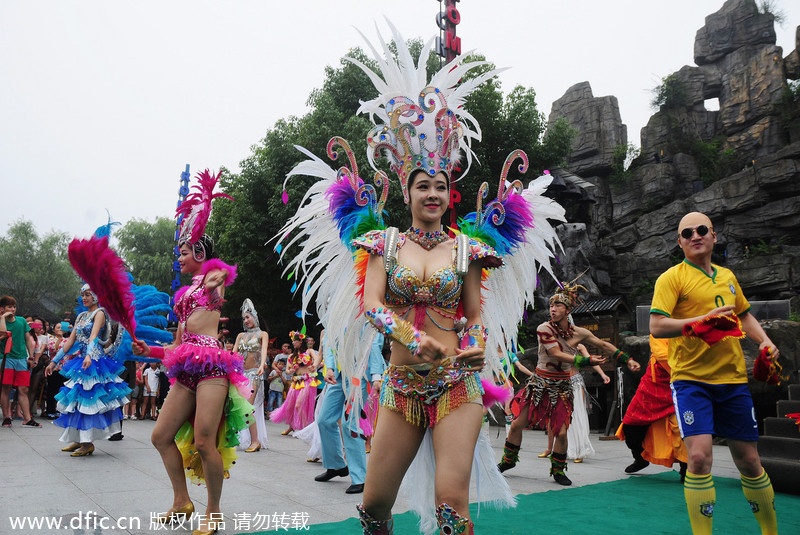 Female samba dancers perform at a Hangzhou theme park in Zhejiang province on July 4, 2014. [Photo/IC]