Chinese culture in Cuba
Since the middle of the 19th century, when the first group of Chinese laborers arrived in Cuba, the two countries have never ceased carrying out cultural exchanges with each other. These interactions have had a deep influence on Cuba's costumes, diets, religions, arts and medicine.
Costumes
Guayabera, Cuban ethnic clothing similar to a shirt, was deeply influenced by the Chinese from Manila, Philippines. The guayabera is known as the "Cuban robe" or Cuba's  "national costume".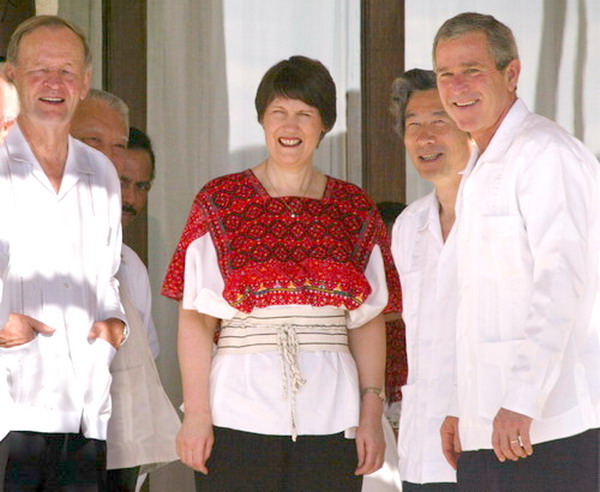 At the closing ceremony of APEC in  2002, the leaders from different countries wear a guayabera.[Photo/china.com.cn]