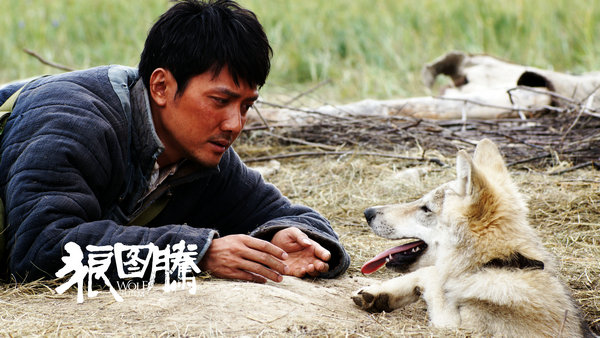 Chinese blockbusters, such as Wolf Totem (above), Zhong Kui: Snow Girl and the Dark Crystal and Mojin: The Lost Legend, attract viewers with high-quality special effects.[Photo provided to China Daily]
Chinese makers of special effects for films and TV have long struggled with quality issues, according to their critics, but some industry watchers now say positive changes are afoot.
At a recent event in Beijing to launch an unofficial report on the sector, the sponsors-Entgroup, an entertainment-research company, and Illumina, a leading special-effects company-pointed to the growing demand for special effects.
Statistics show that seven of the 10 highest-grossing films in the country's box-office history were driven by special effects.
Take box-office champion Monster Hunt. Supported by a postproduction team of 600 members, the live-action animated title spent some 175 million yuan ($26.52 million), or 50 percent of its entire budget, on visual effects.
The tomb-digging blockbuster Mojin: The Lost Legend applied digital effects across 1,500 shots, or 90 percent of the 125-minute film, to re-create the magnificent underground world depicted in its namesake novel.
"China's annual box office increased from 17 billion yuan in 2012 to 44.1 billion yuan in 2015, which provides a ripe financial ground for the development of special effects," says Xu Fei, co-founder of Illumina.
The Beijing-based company is behind a series of blockbusters with heavy digital effects, such as Tsui Hark's Young Detective Dee: Rise of the Sea Dragon and Jean-Jacques Annaud's Wolf Totem.
Hou Tao, vice-president of Entgroup, says the fast rise of domestic sci-fi titles will need more local talent. While more than 80 titles in the genre are expected to begin filming this year, the number was insignificant even two years ago.