Redoing Western classics with local flavors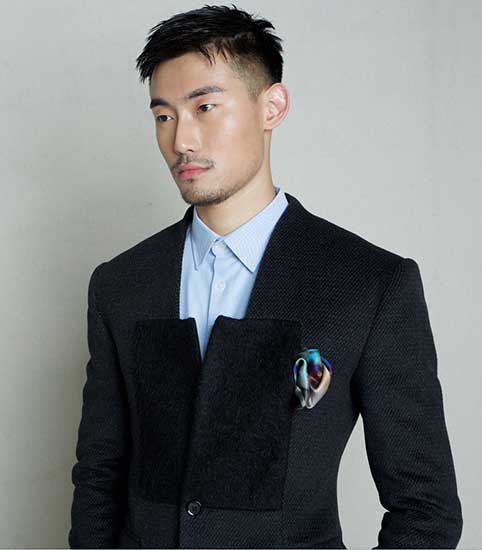 Luc Xiang wears a coat from his collection, Lord's Collar.[Photo provided to China Daily]
China-inspired design is on almost every fashion runway these days. But when you stand in front of your wardrobe in the morning the ultimate questions are always the same: Do I feel comfortable in that patterned shirt? Is it too loud? Does it fit the occasion?
Luc Xiang is a designer who tries to answer such questions by reinterpreting Western classics with a Chinese touch.
The 26-year-old recently presented the second capsule collection of his menswear line, Lord's Collar. It comprises fitted blazers, tuxedos, coats and shirts.
Like its name, Lord's Collar is for those who want to play a little with the collars of formal suits.
While the tailoring of his clothes is firmly on the classic side, all of them are done with an understated twist. Many of them are complemented with a Chinese-style collar, some have frog buttons while others are embroidered with flower patterns.
Originally from Wenzhou in East China's Zhejiang province, Xiang studied at the ESMOD fashion institute in Beijing. He won the top prize at his graduation show, which gave him the opportunity to work for BNC, a multi-brand boutique founded by renowned fashion publisher Hong Huang.