Mushrooms bring health reputation from Siberia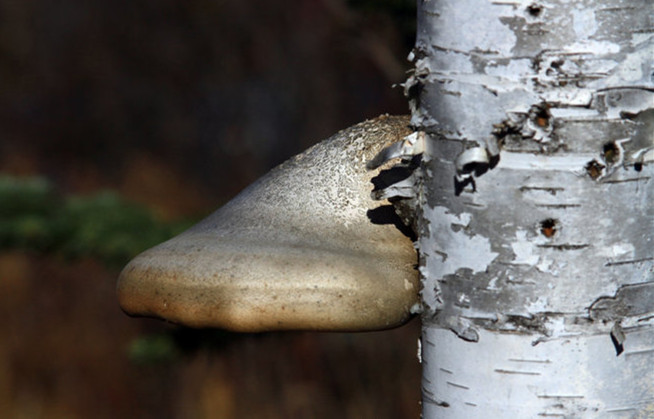 [File photo]
It's a freak of nature: Inonotus obliquus, commonly known as chaga mushroom, is a parasitic fungus found on birch and other trees in very cold habitats, having the appearance of burnt charcoal.
Despite their less than charming appearance, studies have shown that chaga mushrooms are able to boost the human body's immunity, and can mitigate a series of diseases, such as hypertension, high blood sugar, hyperlipidemia and cancer. That health potential has prompted makers of traditional medicines, food supplements and herbal teas to bring the fungus to consumers.
Now chaga mushrooms from Siberia have become an element of Russia's participation in China's One Belt One Road initiative. Government officials from both China and Russia recently met in Beijing to announce the introduction of chaga mushrooms from Siberia to China, at a media conference attended by senior healthcare association leaders.
In cooperation with the largest chaga mushroom-processing company in Siberia, Beijing Chaga Mushroom Research and Development Co becomes the only legal importer of the signature produce and its extract products in China.
The introduction of chaga mushrooms will be followed by more cooperation projects between China and Russia, according to Yin Dakui, president of the Chinese Medical Doctor Association.
China will invest in Siberia to establish research institutes to explore the value of chaga mushrooms, and processing factories, he says.
Yang Bo, president of the Beijing Chaga Mushroom Research and Development Co, says the company will hold a series of seminars, trainings and cultural exchange events to help Chinese people know more about the medicine and food value of chaga mushrooms.
In Russia, chaga mushrooms are often grated into fine powder to make tea, which locals consume as part of their everyday dietary regimen, according to Yang.
Globally, chaga teas are most available online. Commercial packagers say that the earthy tea requires longer brewing than most teas to realize its health-giving potential: California-based Buddha Teas advises immersing one tea bag in hot water for a period of 10-15 minutes.
Today, the market for chaga is exploding, the Huffington Post recently reported, "as nutritional supplement companies capitalize on chaga's reputation as a medicinal mushroom.