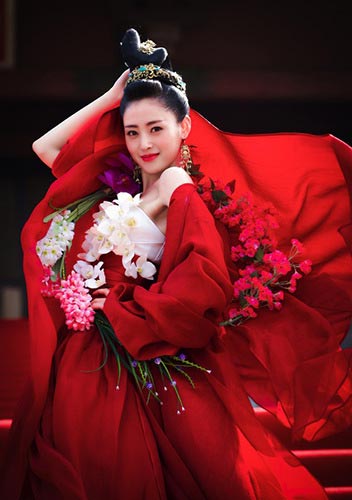 A still shot from Go Princess Go. [File photo]
Chinese online costume drama
Go Princess Go
was taken down from the website yesterday.
Though there's no official explanation from its producer LeTV, it is widely assumed that the hit program was removed because of an inappropriate plot or indecent content.
The low-budget, novel-adapted online TV series has been a huge success, defying expectations.
Telling a story about how a modern playboy accidently time travels to a fictional dynasty and turns into the wife of a crown prince, the series has attracted more than 2 billion clicks since its debut last December.
It has even been rated 8.2 out of 10 on China's theater reviews website "douban.com".
It is not clear whether the show will be put online again or not.
Related: