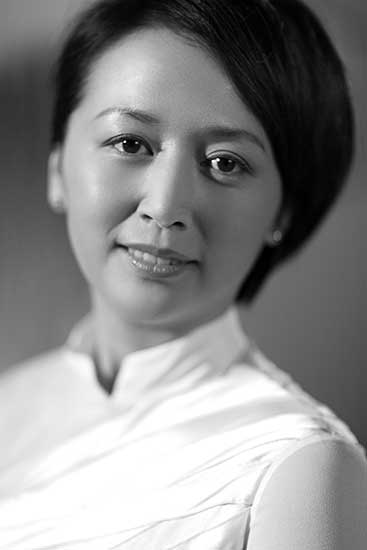 Hao You,founder of online art store Artpollo.[Photo provided to China Daily]
Art dealers in China have complained in the past that local consumers have been slow to purchase art for wall decorations as compared with Western buyers.
But with the growing use of the Internet in China, that market looks set to take off.
During the last two years, for instance, online art shops funded by auction houses, galleries, museums and even art magazines have mushroomed, taking their numbers to the hundreds.
Li Yijun, a 30-year-old oil painter, registered on several online art trading platforms to sell his paintings two years ago. Last year, he sold five paintings over Artpollo, a phone app for art trade, fetching him an average price of 10,000 yuan ($1,515) per square meter of his works.
Li says it is common now for many of his artist friends to sell online.
"It's a very convenient channel for young artists like me to find potential buyers. Without the Internet, I wouldn't have had the chance to show my works to such large groups of viewers," says Li.
The new way of showing and selling his paintings also influences the outcome of his paintings as he frequently talks to online viewers who follow him on social media.
Li says young artists tend to use the online shops.
Hao You, who founded the online art store Artpollo in April, says it has about 1,000 registered artists. About 47,000 people have downloaded the app on their phones.
While some other online art platforms allow one to sign in by just uploading personal artworks, Artpollo uses its app to invite art teachers and critics - mostly from China - to first rate the works of artists before putting them on sale.