World War II was the deadliest conflict and darkest period in human history, with more than 30 countries directly involved and many millions of lives destroyed.
The war lasted from 1939 to 1945, although related conflicts began earlier.
This year marks the 70th anniversary of the end of WWII and victory in the Chinese People's War of Resistance against Japanese Aggression.
Ten films featuring the events of WWII have been chosen to commemorate the victory and show the desire for everlasting peace.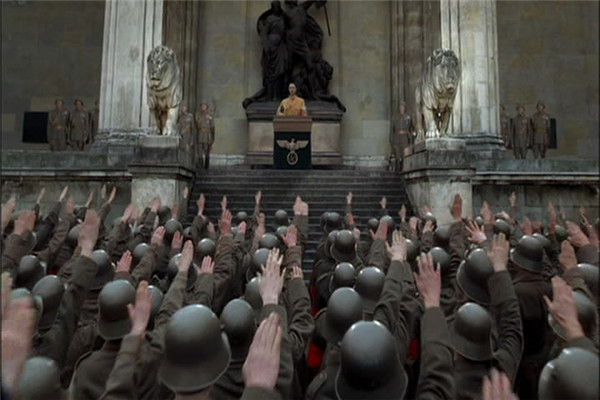 Still from Hitler: The Rise of Evil. [Photo from Internet]
Hitler: The Rise of Evil (2003)
When speaking of WWII one immediately thinks of Adolf Hitler and Nazi Germany.
Germany's invasion of Poland in 1939 was generally perceived as a trigger for the outbreak of the conflict but the causes were more complex.
This film profiles the life of Hitler as a child and his rise through the ranks of the National German Workers' Party which provides essential background information to understand why Germany started the war.