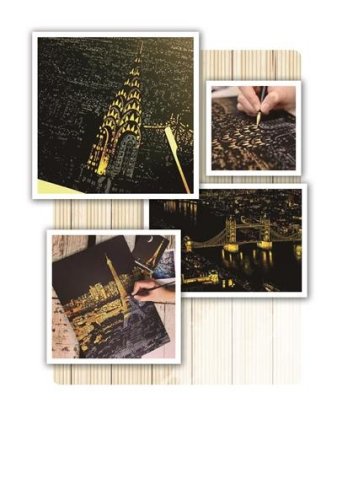 Korean book Scratch Night View is getting popular among young people. [Photo/Yangtze Evening News]
Pop-up books and other creative books are popping up.
"Any books relative to painting is in vogue," says an owner of a Chinese bookstore. "They occupy more than 50% in the overall sales volume."
For example, the Germany paper artist Felicitas Horst Schfer's book Paper Style: Hairdos, can make readers cut out stereoscopic hairstyle for the figures in the book by following his instructions and using the models. Readers can also cut out pop-up animals in her another book.
Scratch Night View, a creative book published by Korean Lago Design, is another hit recently. It needs readers to scratch down the powdered aluminite on the pictures and the shining night views of noted attractions will be exposed.