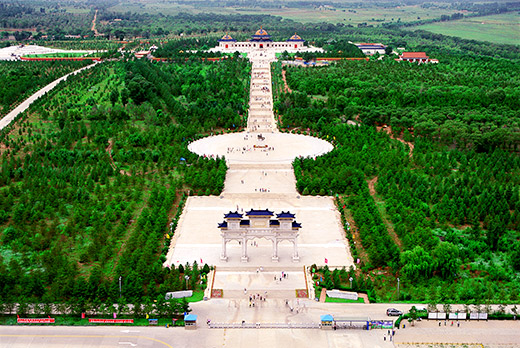 A panoramic photograph of Genghis Khan's Mausoleum [File photo]
A Nadam fair commemorating Genghis Khan kicked off on Saturday in Ordos, a city of northern China's Inner Mongolia Autonomous Region.
The seven-day fair featured a series of ethnic Mongolian traditional sports, including horse walking, horse racing, archery and wrestling.
Meanwhile, traditional singing and dancing performances will be held during the Nadam fair.
It was the 11th edition since Ordos has held such a Nadam fair in memory of Genghis Khan, which might draw more than 1,000 people to take part in, organizers said.
Nadam is a mass traditional ethnic Mongolian festival in which people celebrate harvests and pray for good luck.
Ordos is regarded widely as the place where Genghis Khan's mausoleum locates.
Ethnic Mongolians claim to be descended from Genghis Khan, the conqueror who united the tribes of northern China and founded the Mongol Empire in the 13th century.