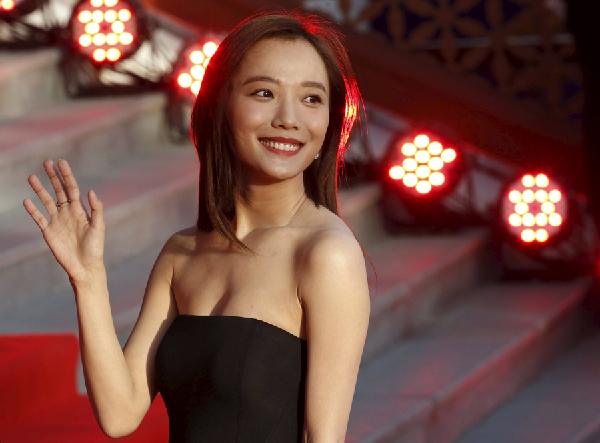 Chinese actress Wang Luodan waves as she walks the red carpet during the Beijing International Film Festival at the National Center for the Performing Arts in Beijing, April 16, 2015. [Photo/Agencies]
The fifth Beijing International Film Festival kicked off on April 16 with a new European chief adviser and a crop of heavyweight judges, who organizers hope will boost the event's profile.
At the opening ceremony in the Chinese capital, action movie star Arnold Schwarzenegger, scheduled to make a speech, walked the red carpet and greeted fans to loud cheers.
The week-long event received a boost earlier this year when organizers appointed Marco Mueller, who previously headed the Venice and Rome Film Festivals, as chief adviser.
A fluent Mandarin speaker, Mueller also produced the Academy Award-winning Bosnian film "No Man's Land", which won the "Best Foreign Language Film" category at the 2002 Oscars.
French director Luc Besson will lead a jury that also includes Russian director Fedor Bondarchuk, Hong Kong director Peter Chan and US screenwriter Robert Mark Kamen.