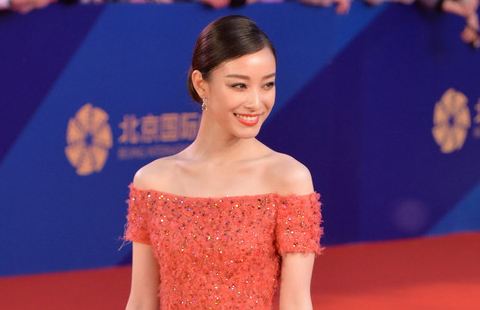 Chinese actress Ni Ni arrives at the red carpet for the 5th Beijing International Film Festival on April 16. [Photo/Agencies]
Flooded by top Hollywood and European filmmakers, the Fifth Beijing International Film Festival kicked off on Thursday night at Yanqi Lake in the northern outskirts of the Chinese capital.
The long pursuit of internationalization and diversity has pushed the young festival to become an influential movie event in the world, Cai Fuchao, director general of the State Administration of Press, Publication, Radio, Film and Television, said at the opening ceremony.
Chinese moviegoers will get their first chance to see two of this year's Oscar winners - Birdman and The Grand Budapest Hotel - for the first time on the big screens during the festival.
The world's second-largest movie market, China's box office totaled 29.6 billion yuan ($4.76 billion) in 2014, up 36 percent from the previous year. A total of 618 Chinese movies accounted for 54 percent of the box-office sales.
Arnold Schwarzenegger, US movie star and the former governor of California, gave a thumbs up to the event, praising its ability to establish a bridge for the world's filmmakers to connect with each other.
French director Luc Besson, renowned in China for his films Leon and Lucy, will serve as president of a seven-member panel that will select the best title out of 15 nominators for the festival's top honor, the Tiantan (Temple of Heaven) Award.