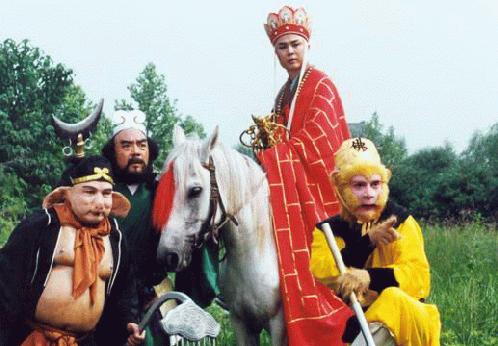 A still photo from the original series of Journey to the West. [File photo]
The original cast members of the 1986 television drama Journey to the West will reunite in the upcoming Sino-US co-produced remake of the classic Chinese literature.
Production of the film, also titled Journey to the West, will be led by a Chinese team, whereas the American counterparts will provide technological and publicity supports, said organizers at the press release in Beijing on April 15.
The original TV drama, adapted from the classic novel of the same title and often regarded as the most authentic interpretation of the novel, was broadcast on China Central Television on October 1, 1986.
In the movie, three original cast members, including Liu Xiao Ling Tong (who played the Monkey King), Chi Chongrui (who portrayed the Buddhist monk Xuanzang), Ma Dehua (who played Zhu Bajie), will be joined by actor Liu Dagang (who played Sha Zeng) from the 1999 reproduction.
According to organizers, the script will adhere to the original novel as much as possible.
Vice chairman of Paramount Pictures Rob Moore, Chinese television host Cui Yongyuan and Cao Kefan, and rising actor Wu Yifan also attended the press release.