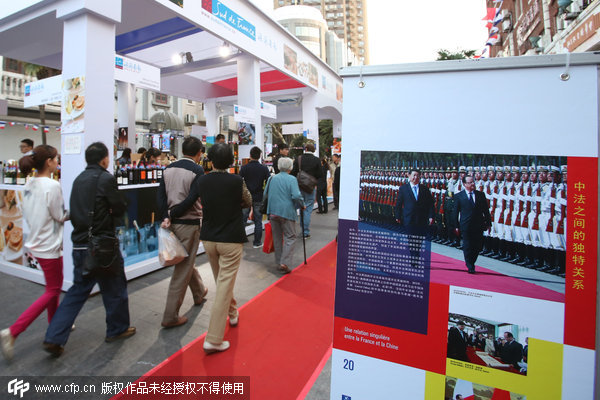 Visitors head to French Week in Shanghai, Oct 13, 2014. [Photo/CFP]
The 13th French Week opened in Shanghai on Oct 13, 2014. The activities held on Yandang Road are part of the Shanghai Travel Festival and aim to spread the French lifestyle and products to Chinese public.
Visitors can not only see French fashion, cars, handicrafts and perfumes among other items, but also taste French foods such as wine, cheese, chocolate and coffee. Meanwhile an exhibition was held to mark the 50th anniversary of the establishment of Sino-French relations.