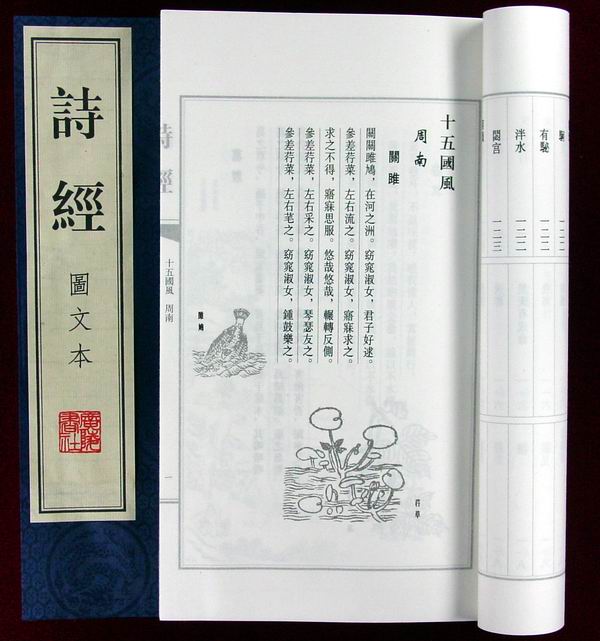 The Palace of Arts in Budapest on Friday was home to a photo show and the presentation of an album combining the beauties of China and Hungary, as well as a ceremony re-introducing a volume of classic Chinese poetry published in Hungary.
Attendees included Zhou Mingwei, President of the China International Publishing Group and Xiao Qian, China's ambassador to Hungary. Hungary was represented by Peter Hoppal, State Secretary for Culture at the Ministry of Human Resources and Dezso Szabo, Deputy State Secretary for Cultural Diplomacy at the Ministry of Foreign Affairs and Trade.
Ambassador Xiao Qian said the Book of Songs, and the photo album, produced in cooperation, marked an important milestone in Chinese-Hungarian cultural dialogue and would serve to deepen the friendship and understanding of the two peoples.
The Book of Songs, sometimes called the Book of Oades is the oldest collection of poetry and songs in China, dating back some 2,600 years. It includes 305 poems and is said to have been compiled by Confucius.
Zhou, who was responsible for re-publication of The Book of Songs, said that the translation of the collection of poetry was a symbol of true friendship.
Hoppal noted that though the current celebration was cultural, it rested on 65 years of diplomatic relations and economic ties. Hungarians appreciated Chinese culture and vice versa, he intimated, pointing out that tickets to Chinese cultural events in Hungary sold out quickly, as did tickets to Hungarian cultural events in China.
Szabo pointed to the spiritual harmony between the two countries that existed despite distance. He spoke of a number of Hungarian artists who had established close ties with China and portrayed it in their work.