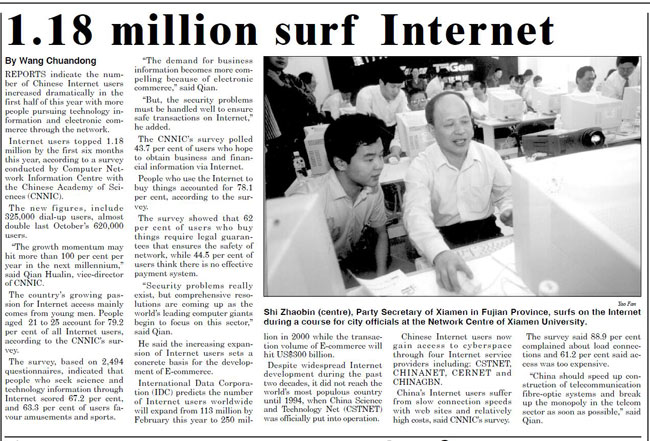 1998
Item from July 15, 1998, in China Daily: Reports indicate the number of Chinese internet users increased dramatically in the first half of this year with more people pursuing information and electronic commerce through the network.
Internet users topped 1.18 million by the first six months of this year, according to a survey conducted by the Computer Network Information Center under the Chinese Academy of Sciences. ...
The country's growing passion for internet access mainly comes from young people. They account for almost 80 percent of all internet users, the survey said.