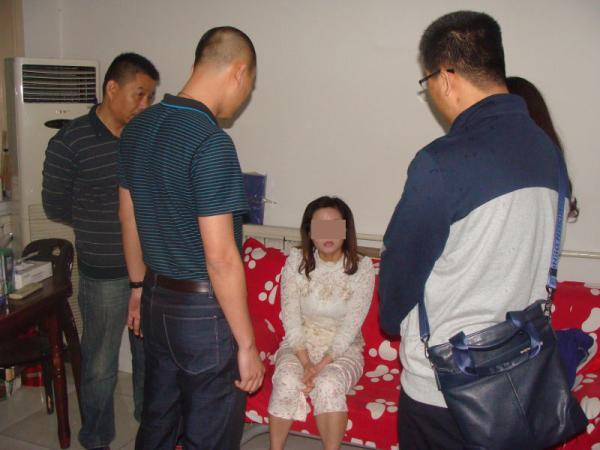 The mother, surnamed Pang, is being arrested by the police. [Photo provided by the police]
A thorough investigation into the alleged illegal reselling of vaccines has been ordered by the China Food and Drug Administration.
The probe comes amid a case involving vaccines worth more than 570 million yuan ($88 million) that are suspected to have been sold in at least 24 provincial areas.
Police in Shandong province have investigated the case in which a mother and her daughter — neither of them authorized to sell vaccines — are allegedly involved in illegal sales.
The case is the largest of its kind in China in terms of the amount of money involved.
On Saturday, the food and drug department in Shandong released a list of 107 suspects who allegedly supplied the pair with the vaccines. The department also made public another 193 suspects who allegedly bought vaccines from the mother and daughter.
The China Food and Drug Administration urged all suspects in the case to turn themselves in and reveal the whereabouts of the vaccines. It also called on local food and drug departments to work with the police during the investigation.
The administration said in a statement, "All those involved in the case must report the variety, amount, batch number and whereabouts of the vaccines to the FDA or police before March 25."
The Public Security Management Department at the Ministry of Public Security said on its micro blog that police will launch a thorough investigation into the case.
In 2005, a central government regulation on vaccine distribution and vaccination divided the country's approved vaccines into two categories.