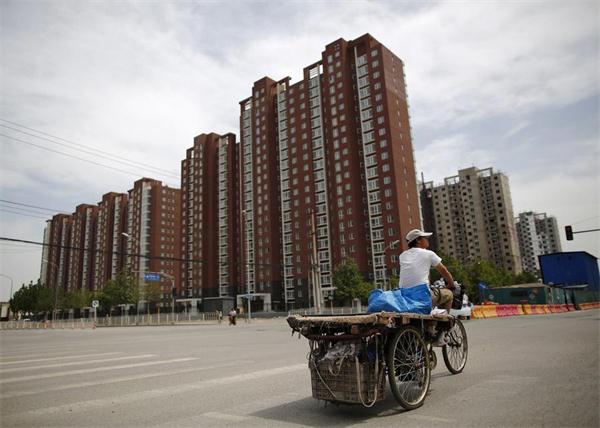 A garbage collector rides his tricycle as he looks for recyclable items on the streets of Beijing May 26, 2014. [Photo/Agencies]
Real estate has been more profitable than other investments, such as stocks, over the past decade as housing prices in metropolises soared, according to a new survey.
The housing prices of Beijing rose from an average of 7,300 yuan ($1,122) per square meter to 35,000 yuan ($5,380) over the past decade, and prices in Shanghai rose from an average of 7,000 yuan per square meter to 39,000 yuan.
During the same period, China's benchmark Shanghai Composite Index increased from 1,160 to around 2,900, and the yearly per capita expenditure of Chinese residents rose from 6,400 yuan to 17,800 yuan, an increase of less than three times, according to the survey conducted by China Central Television along with National Bureau of Statistics and China Post Group Corporation.
A total of 100,000 households in 31 provinces, autonomous regions and municipalities were surveyed on their choices in spending and investment as well as their concerns.
Although the "golden era" of the real estate market has drawn to an end, the market will not cool down in years to come, especially in first-tier cities, said Jia Kang, former director of the Ministry of Finance's Research Institute of Fiscal Science.
In terms of household spending in the past decade, nearly one third of Chinese families' money went into savings, followed by residential property (28 percent) and insurance (24 percent), and only five percent were spent on securities investment.
While property has been more profitable than other investments in the past decade, investment preferences are expected to change in the future as 27 percent of respondents said they prefer to invest in insurance in 2016, followed by stocks and financial products, with property the fifth on the list.
In terms of concerns, the survey suggests, income remains the biggest concern of Chinese people in the past year, followed by elderly care and health services.