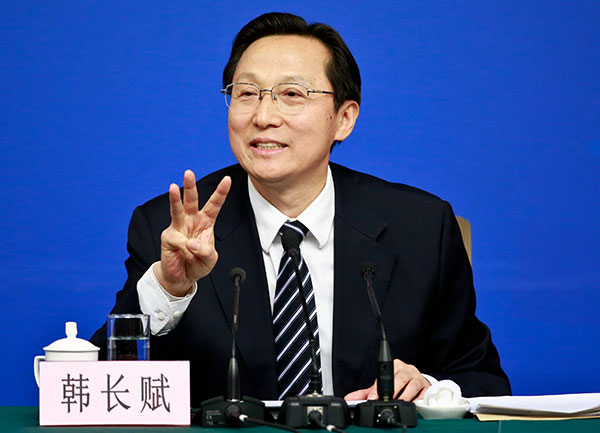 Han Changfu, minister of agriculture. CHINA DAILY
Genetically modified crops have been planted illegally in China, but such cases are sporadic and under control, Minister of Agriculture Han Changfu said in Beijing on Monday.
Only a few strains of GM crops have been planted in some areas, and the authorities have examined the situation, Han said.
"Based on our assessment, such illegal plantings are rare and are controllable," he said at a news conference on the sidelines of the annual national legislative session.
However, one of the cases had raised concerns over the planting of GM corn in some areas, Han said. The ministry found that Chinese and foreign certificates had been obtained for the crop, which had also been planted extensively outside China. Han gave no further details.
The ministry considers such planting illegal in China, as it breaches the country's Seed Law, which prohibits the planting of unapproved seeds, and contravenes the Patent Law, Han said.
He said that since 2008, when the government approved China's transgenic technology project, the country had been consistently guiding the development of GM technology.
On Sunday, Chen Xiwen, deputy director of the Central Rural Work Leading Group, the country's top agricultural authority, said that only GM cotton and papaya had been allowed to be planted in China for commercial purposes.
China has imported large quantities of GM food in recent years. Last year, the majority of its 81 million metric tons of soybean imports were GM products from Brazil and the United States, according to Han.
The imports had received both foreign and domestic biosafety certificates, Han said.
He also said China would not seek continuous expansion of grain production during the 13th Five-Year Plan (2016-20).
Instead, the country will focus more on improving grain production capacity by improving arable land quality and applying high technology and new technology.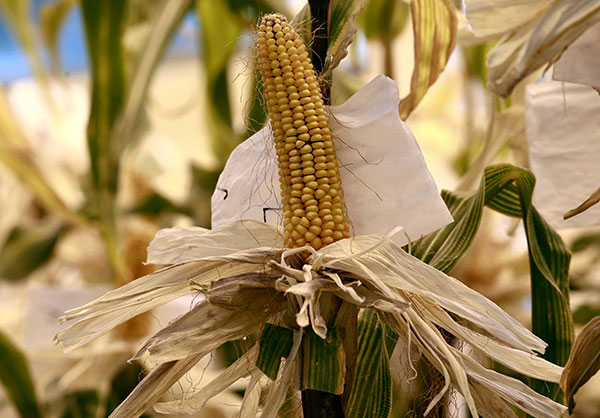 Genetically modified corn is grown in a greenhouse at the Syngenta Biotech Center in Beijing. KIM KYUNG-HOON/REUTERS