ZHENGZHOU - Xinyang Daily, an official newspaper of the Communist Party of China Xinyang municipal committee, apologized on Tuesday on its front page for a report praising educational achievements after a knifeman's attack on a school in the city.
Twenty-three students were injured during the incident on Friday at an elementary school in Guangshan county of Xinyang city in Central China's Henan province.
Most of the students sustained head injuries or cuts to their fingers or ears, and required immediate surgery.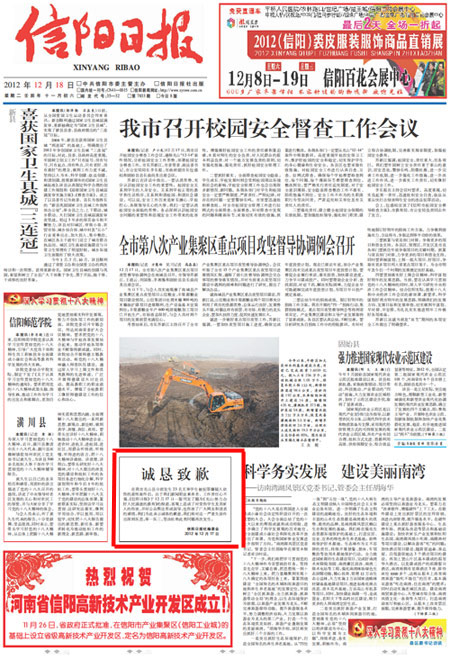 Two days later, Xinyang Daily published a report on its front page titled "Guangshan: striving to build sound education satisfying people's needs."
"Great achievements have been made in Guangshan's education sector," the report said. "Education has become a banner, a window and a name card of the county."
The report has aroused massive criticism in Chinese cyberspace, with critics calling the journalists insensitive.
"Really disgusting! Indifferent to so many injured kids but singing the praise of its educational success!" blogged Xu Xiaoping, a renowned education expert.
Facing the public uproar, Xinyang Daily's front-page apology letter acknowledged its reporters' lack of professional qualifications and responsibility.
Monday's front page report harmed the injured students and their family members, misled the public and hurt the feelings of netizens and readers, it added.
Related:
China school attack suspect arrested
Time to reflect over school safety
Man who injured 23 children influenced by rumors