XISHUANGBANNA, Yunnan - More than 100 students in southwest China's Yunnan province contracted infectious diarrhea from a school meal on Thursday, local authorities have confirmed.
Some 365 students from the Nationality Middle School in the Dai Autonomous Prefecture of Xishuangbanna developed symptoms of fever and diarrhea after their supper at 6 pm and were sent to hospital, and 110 of them have been confirmed as suffering from infectious diarrhea, said an official with the prefecture government.
The local government has launched an investigation into the cause of the incident.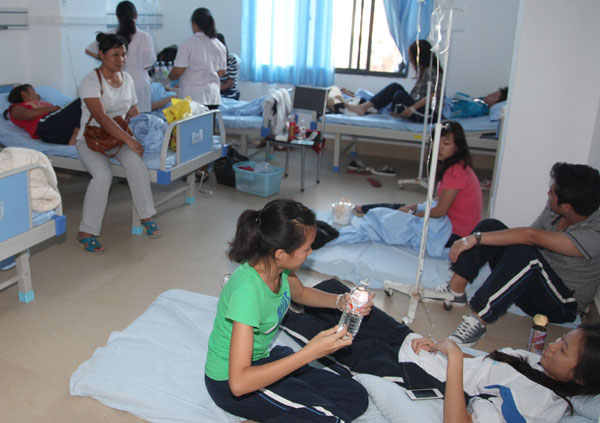 Students suffering from diarrhea receive treatment in a hospital on Thursday. More than 100 students in Yunnan province contracted infectious diarrhea from a school meal, local authorities said. Some 365 students from the Nationality Middle School in the Dai autonomous prefecture of Xishuangbanna developed symptoms of fever and diarrhea after their supper at 6 pm and were sent to hospital. [Photo by Dai Zhenhua/China Daily]