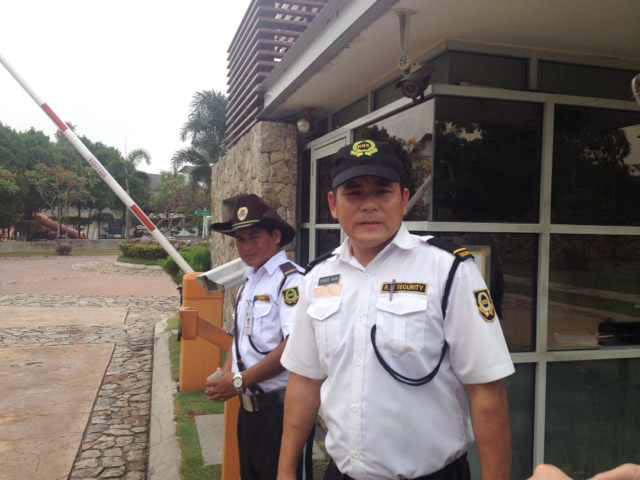 Security guard Shere Ram outside the home of Zaharie Ahmad Shah, the captain of the missing Malaysia Airlines flight MH370, at the Laman Seri residential area in Kuala Lumpur's suburbs in Malaysia, March 16, 2014. [Photo by Peng Yining/chinadaily.com.cn]
House of Captain Zaharie Ahmad Shah, the pilot of missing Malaysian airliner, is located in Laman Seri, a community in Kuala Lumpur's suburbs, where
villa
s are worth millions of Malaysian ringgits.
Security guard Shere Ram while expressing his grief over the fate of the aircraft said the pilot led a low-profile life.
Security has been increased around the community and police are keeping a close watch. Luxury cars can be seen frequently coming and going and a police car entered the community this morning, said Ram.
Naseeha Najwa, 24, a community resident, told China Daily's reporter that a pilot gets good salary, so it's reasonable for Catain Zaharie to live in such a high-end residential area.
Villas here are worth millions of Malaysian ringgits on average, while a white-collar employee at a university earns only 3,000 Malaysian ringgits ($915) for a month.