China, the country that consumes more energy and emits more greenhouse gases than any other nation, has made a name for itself as an environmental leader. Its breakthroughs in green technology stand to help not only its residents, but those of the US and the rest of the world.
Each year, China increases its energy output by some 100,000 megawatts - more than California or Texas jointly produce. Environmental degradation and health and pollution problems related to what Patrick Ho, China Energy Fund Committee's deputy chair and secretary general, has called China's "coal addiction" have stripped about 11 percent of gross domestic product from its economy, currently in the throes of a slowdown.
China has used these challenges as a reason to pour more than $50 billion annually into clean-energy research and development, turning the Asian nation into a global energy-innovation hub. A 2007 law increased annual energy efficiency 4 percent through 2012, subsequently producing a 10 percent jump in power-sector efficiency.
Other measures have targeted sulfur-emission control, cleaner water, low-efficiency coal mines and cement plants, and renewable power investment. China's 12th Five-Year Plan, introduced in 2011, outlined objectives for clean technology development.
Huaneng, a global power giant, is an example of large-scale Chinese green technology at its best.
The company generates about 160,000 megawatts of power annually, 30 percent more than Texas. Every year, it adds 13,000 megawatts of new generation, about the same as Massachusetts' output. To satisfy government clean-energy mandates, Huaneng is installing windmills capable of generating 10,000 megawatts per year - close to the total of US wind power - and solar panels capable of generating 10,000 megawatts per year.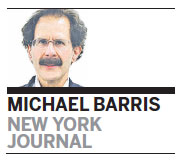 By 2025, as S. Julio Friedman wrote in Foreign Affairs, published by the Council on Foreign Relations, Huaneng will add more than 50,000 megawatts of hydropower and 10,000 megawatts of nuclear power.
Huaneng also develops technology through its Clean Energy Research Institute, funded by corporate revenue and the National Energy Administration, which approves the financing and construction of large energy projects, and the Ministry of Science and Technology, which operates more than 100 Chinese academies that conduct clean-technology research.
To reverse a brain drain, China has started to attract Chinese people with science and technology expertise who have worked at Western energy firms or universities. "They bring a Western innovation strategy to Chinese design, and are paired with the intellectual and financial resources needed to bring designs to life," Friedman wrote.
In the months ahead, China's green consumer innovations will attract global attention, predicts Trend Watching.com, an "independent and opinionated" company that spans the globe for "promising consumer trends, insights and related hands-on business ideas".
The website cites furniture manufacturer Haworth's Beijing showroom that "incorporates reconfigurable work spaces, and eco-friendly lighting and furniture"; the Beijing subway's "reverse vending machines", which give riders travel-pass discounts for recycling plastic bottles; the Chinese Academy of Science's "smart" window that can regulate the amount of energy entering a building and store light energy in solar cells within the window frame.
Coming as recent research suggests China is narrowing the innovation gap with the US, the US-China green technology competition will positively affect both nations, driving each to innovate smarter and faster, according to Erik Gordon, a professor at the University of Michigan.
Ultimately, China's green-innovation boom may be driven by its government responding to residents' desire to "breathe air they don't have to look at," as Christiana Figueres, executive secretary of the United Nations Framework Convention on Climate Change, put it in a recent talk at the Americas Society/Council of the Americas in Manhattan.
But the nation's urge to be competitive by championing development of low-carbon products and services, augers well for its global reputation while benefiting the world.
Contact the writer at michaelbarris@chinadailyusa.com