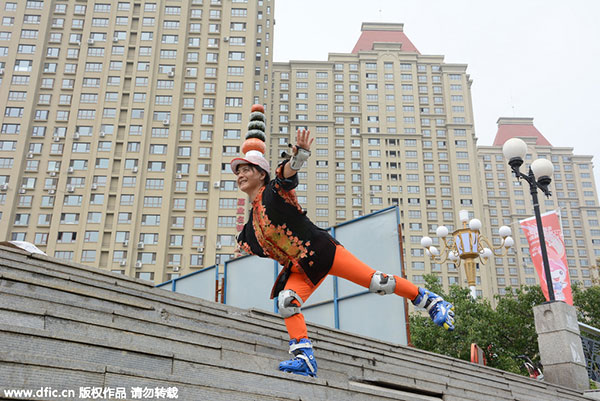 Wu Xiuying shows her stunts.[Photo/IC]
70-year-old shows off roller skate stunts
Skateboarding or roller-skating is a popular sport for the young as well as the young-at-heart, as a 70-year-old granny in Jilin City, Jilin province showed with her killer skills on wheels, cfp reported on Wednesday.
With five different sized fish tanks on her head, Wu Xiuying, the short lady who is only 1.49 meters tall, can dance and do various moves including standing on one leg while skating.
Wu said she has spent four years to hone her skills, with two bottles on her head at the beginning, then five or six pumpkins, and now she can balance five glass fish tanks.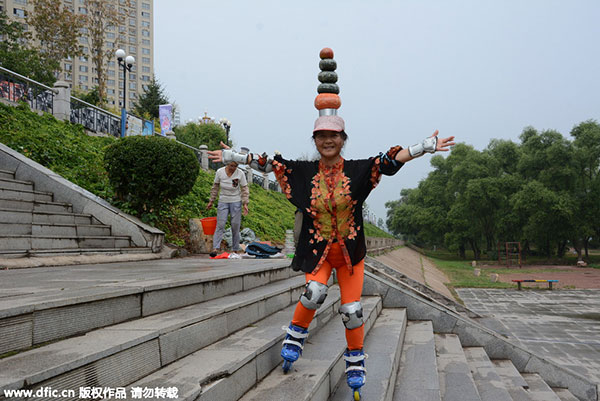 Wu Xiuying shows her stunts.[Photo/IC]
Our third incredible senior earns a masters in tennis, in our next story.