In today's trending, we celebrate incredible seniors who paint Peking opera masks on eggs, do rollerskating stunts and graduate with degrees in tennis, as well as meet the villagers who discovered mysterious underground boiling water in Anhui.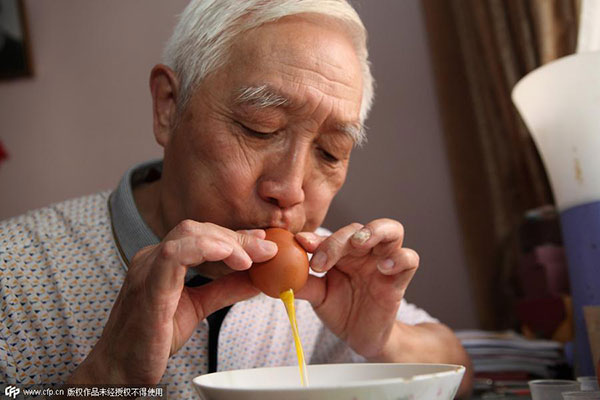 Fei sucks the contents of the egg from the egg with his mouth. [Photo/CFP]
Old man paints vivid masks on egg shells
A 77-year-old man in Shanghai delighted many by painting intricate Peking opera masks on egg shells, cfp reported.
Fei Yongquan, who is a real Peking opera fan, started learning egg painting since 2005, after he retired from a local vocational school as a teacher.
At first, he possessed no painting skills, and Fei Yongquan spent five years teaching himself how to draw on egg shells.
During the past ten years, Fei completed thousands of mask paintings depicting characters in the classic Chinese novels, including Romance of the Three Kingdoms, Journey to the West and Water Margin.
"I choose egg shells because their shape is close to the shape of a face, and give the paintings a better effect, " Fei said.
He also said that drawing on eggs is not easy since the shell is fragile and its surface is difficult to color.
Although he now enjoys a small measure of fame for his skill, Fei never sells any of his works, but only gives them to people who also love egg painting.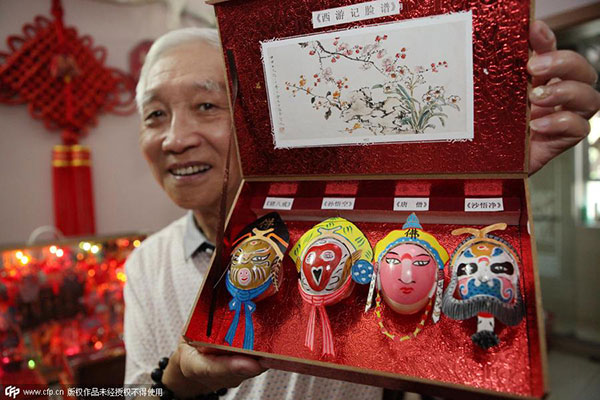 Fei shows his mask paintings depicting characters in the classic Chinese novel Journey to the West.[Photo/CFP]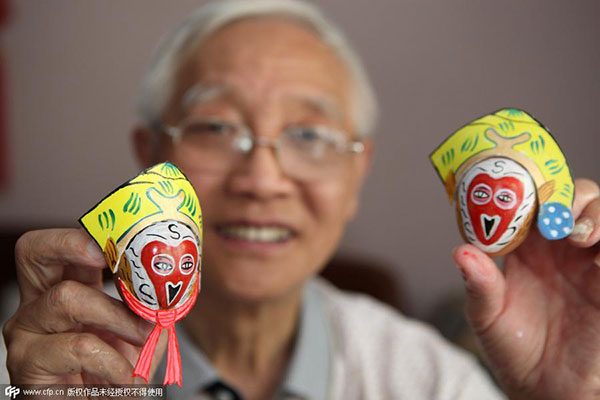 Fei shows his works - Monkey king drawing on two eggs. [Photo/CFP]
Meet another surprising senior in our next story, about the roller-skating granny.