Chinese characters accurately forecast the top four World Cup teams. High divorce numbers lead to village officer's arrest as he's accused of hukou-related account trading. DIY tours to Taiwan are now offered to 10 more cities.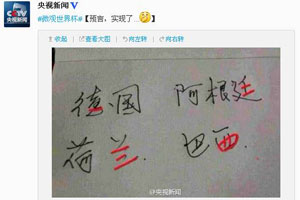 Chinese characters predict World Cup outcome
As everyone already knows - the World Cup has ended. And now, it turns out Chinese characters accurately predicted the top four winners – Germany, Argentina, Netherlands, and Brazil. Believe it or not, the Chinese characters used to write the names of these countries all have strokes that refer to their exact position.
For example, one of the Chinese characters for Germany includes one horizontal stroke - indicating it took home the trophy - and there are two horizontal strokes in one of the characters for Argentina – referring to its second position. Additionally, the Chinese character Si, meaning four, can be seen in one of the characters for Brazil. It is difficult to trace who initiated this, but the image to the left has been trending on Chinese social media for weeks.
However, it cannot be taken seriously as – for example – people could also say that the Chinese character for Netherlands includes the character for Yi, meaning one. And, of course, the Netherlands did not win.
Related:

Increasing number of villagers divorce for more relocation compensation
More than half of the villagers in many villages in Guiyang have divorced and large scale trading of household residency permits is ongoing for more relocation compensation, the Beijing Times reported on Monday.
Wu Daohua, a village officer, has been arrested and accused of account trading. Wang Xiumei, a law professor from Beijing Normal University, believes that the villagers' behavior constitutes fraud. Now relevant authorities are further investigating.
Related:
Relocation compensation to make dozens of millionaires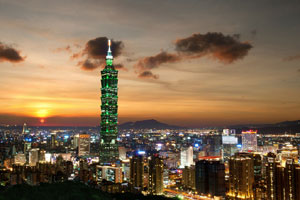 10 cities in China get DIY tour to Taiwan
With an increasing number of visitors traveling in Taiwan, 10 more cities are now authorized to get a DIY tour to Taiwan, according to nandu.com on Monday.
The ten cities, reportedly including Zhongshan city, came out of 15 original cities to be listed, while Dongguan city missed its chance this time.
Since the DIY tour to Taiwan was launched in 2011, there have been 26 cities opened for DIY tour. And this year, the list of the 10 new pilot cities will be released this week as soon as possible.
Related:
More young Taiwan people willing to work on mainland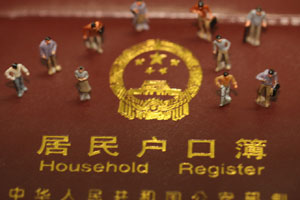 Illegal websites claim they are able to get people Hukou in Beijing
Some websites claim they are able to apply or resell Hukou, aka urban residency permits, for Beijing for about 300,000 yuan ($48,030), swindling many people in the process, according to Xinhua News Agency on Sunday.
People are racking their brains to resolve this "headache" issue due to increasingly tightened policy on residence registration.
Related: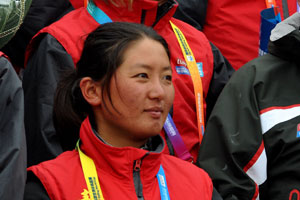 Female sailor, 31, circumnavigates globe
Song Kun, a 31-year-old sailor from Qingdao, became the first Chinese woman to circumnavigate the globe when she arrived in London on Saturday after completing all 16 legs of the 2013-14 Clipper Round the World Yacht Race.
As a member of the crew of the Qingdao, Song overcame hardship at sea and finished the 40,000-nautical-mile course over a span of 10 months. The biennial competition is the largest amateur yacht race in the world.
Related:
Female Uygur sailor lives her dream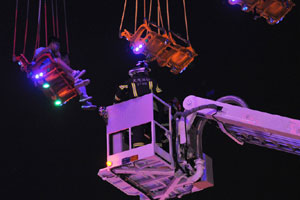 19 people trapped in midair for over 2 hours
Rescue workers saved 19 people trapped in a malfunctioning amusement park ride in Dalian on Saturday, China Central Television reported on Sunday.
The machine stopped working at about 7:25 pm, leaving seven males and 12 females stranded 25 meters aboveground. By 10:05 pm, all 19 had been rescued. The machine had been in use for fewer than 20 days before it broke down.
Related:
Tianjin to welcome high-tech amusement park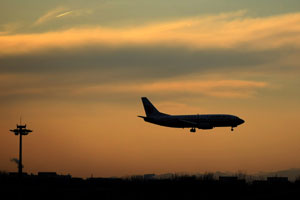 Man detained at airport after smashing gate
A man chased after airport personnel and then smashed a boarding gate of Terminal 2 at Beijing Capital International Airport on Saturday, Beijing Times reported.
Police later arrived and arrested the man, who authorities said is suspected of having mental problems.
Related:
Activists say HK's new airport runway threatens dolphins

63 families sued for injury to daughter
A court in Lishui heard a case in which a man claimed compensation from 63 house owners and a property management company for the accidental injury of his daughter.
The daughter's head was injured by falling glass when she passed a residential building two years ago. The father claimed that the 63 families and the property management company should be liable for the accident and asked for compensation of 200,000 yuan ($32,240), Xinhua News Agency reported. The court has not issued a verdict.
Related:
Wife wins case against violent husband