Riding bike naked is penalty for lost soccer bet; square meter of space costs wages for six months' work and night swimmer wanted to live in Taiwan.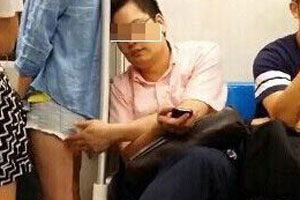 Social network identifies harasser
A girl being harassed on the Shanghai subway reported the matter to police under social network pressure, according to the Beijing Morning Post.
A man sitting in the subway twice touched the girl who was standing beside him, with the incidents recorded by a passenger sitting opposite and put online. The video aroused anger among people who discovered the alleged harasser's identity - a married man with a good career.
The man reported to the police denying harassment and saying it was an accident while he was asleep. The victim also showed up at police station worried she might also be identified by netizens.
Related:
Social network coming into play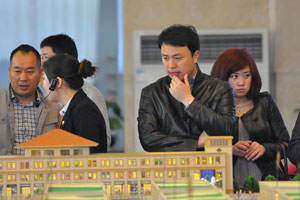 Six months' work buys a square meter of space
Anjuke Inc, a real estate renting platform, has revealed data that shows a white collar worker in Beijing has a monthly average income of 6,947 yuan ($1,112) while the price of secondhand property was 40,525 yuan per square meter in the first half of the year. This means people need almost six month to buy a square meter of space in the city, according to The Paper.
Due to the high price of property and bad congestion, people in Beijing prefer homes with one bedroom and close to companies they work for.
Related:
Selling real-estate gets creative

Would-be immigrant swims from Xiamen to Kinmen
A man swam 6 km from Xiamen city, Fujian province to Kinmen Island, which is under Taiwan's jurisdiction, to settle in Taiwan, chinanews.com reported.
Kinmen shore patrol found the man known only as Yang and arrested him. Yang, 62, said he started swimming at nightfall on July 5 with a map and a life jacket. He reached the shore of Kinmen at 8 pm.
Xiamen and Kinmen are two islands facing each other across the sea.
Related:
Xiamen to host 'Taiwan Cultural Creativity Shopping Festival'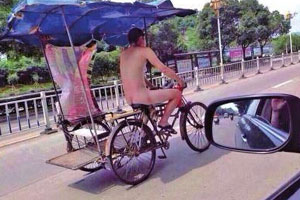 Lost bet results in naked bike ride
A young man rode naked on a tricycle in a street, attracting great attention, Southeast Express reported.
According to a local who talked with the man, he lost a bet on a World Cup soccer game to friends and and had to ride a tricycle naked on the street.
Related:
Sanya orders ban on naked beachgoers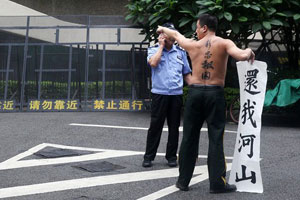 Man shows patriotism with tattooed back
A 40-year-old man named Liu Qiang displayed a patriotic tattoo in front of the Japanese consulate in Guangzhou in a bid to strengthen public patriotism and confidence, Beijing Youth Daily reported on Monday.
The tattoo on his back says jingzhong baoguo, meaning "repaying the country with supreme loyalty". Liu visits the consulate regularly, and the recent visit was his sixth since February. He also sings patriotic songs and shows his writings such as "Japanese should apologize" and "China's emerging".
Related: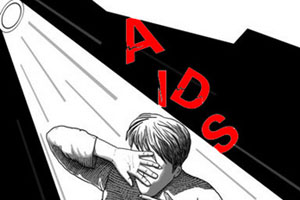 Man runs away for fear of HIV/AIDS infection
A man, who ran away from his family and job for fear that he had been infected with the HIV/AIDS virus, was discovered in a school begging for food in disheveled clothing, jsnews.jschina.com.cn reported on Monday.
The man suspected he had the deadly disease after participating in "unhealthy activities" a year and a half ago, although he did not reveal what specifically he did. Although test results were negative, he lost confidence in himself. Before he ran away, he had a well-paying job in Shanghai.
Related:
Advanced blood testing methods urged as rate of HIV infections increases

Sentenced official allegedly never jailed
A local government is investigating a case in which a sentenced official was accused of never reporting to prison, Beijing News reported.
Shi Baochun, former head of Yangshuo county's bureau of land and resources, was sentenced to 10 years in July 2010 for accepting bribes. However, a recent online post said that he was never sent to prison. According to the post, Shi allegedly traveled to many places in his own car or by flying from November 2010 to December 2013.
Related:
County official faces probe in beating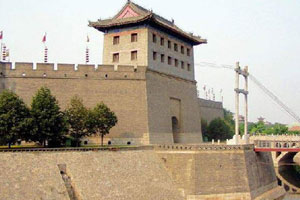 Plans for City Wall elevator draw fire
Construction of an elevator on the ancient City Wall in Xi'an is being questioned by residents who worry the project will damage the 600-year-old historic site, Xinhua News Agency reported on Monday.
The wall's management committee said that the project won't be on the wall itself and won't damage it. The elevator under construction will better serve the elderly and disabled. The Xi'an administration of heritage ordered the project to be stopped long enough for experts to check if the project would damage the wall.
Related: