Only about 62% of Beijing subway riders at rush hour are daily commuters, the capital will experiment with artificial rain and fog to fight pollution, and Shenzhen says no to Hong Kong's garbage dump. Also, it's time to submit and vote for your favorite character of the year.
Beijing subway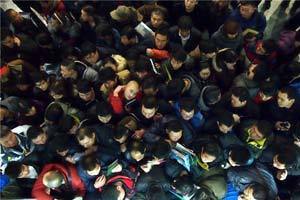 Less than 62 percent of passengers who take Beijing subways at peak hours are daily commuters, and 11.8 percent travel for special business. The rest were riding for personal errands, a recent survey showed.
Beijing government is considering raising its subway ticket prices. The city granted 17.5 billion yuan ($2.88 billion) in subsidies for the subway in 2012.
Related:
Beijing increases subway security

SOE reform
Shanghai was a pioneer in the reform of state-owned enterprises, Beijing Youth Daily reported.
The local government published a document including 20 detailed terms for reform of state-owned enterprises, such as the chairman's retirement age of 63, and enterprises submitting no less than 30 percent of profits to the government by 2020.
Related:
Shanghai to release reform plan for SOEs

Reducing haze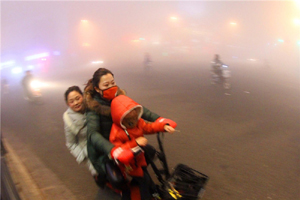 Beijing will conduct scientific experiments on using artificial precipitation stimulation and mitigation of fog to reduce the haze from pollution, Vice Mayor of Beijing Lin Keqing said.
Lin also said that over 50 percent of weather stations in the city are affected by high-rise buildings, and the government will build more than 200 new stations in the next two years.
Related:
Pilots must qualify to land in haze

Character of the year
Popular online forum tianya.cn started collecting Chinese characters for a vote on the one that best summarizes the year 2013. Candidates will be collected until Dec 22, and an online voting will be held from Dec 23 to 29 to select one character.
Related:
Ten influential online rumors of 2013

Xi tops influence list
Defense News, a US publication specializing in military and government news, named the year's 100 most influential people for US defense, and Chinese President Xi Jinping topped the list.
This year's list focuses more on policy, budget and strategic issues, and less on personnel and veterans issues, according to the Defense News website.
Related:
Xi Jinping holds talks with US Vice President

Stop cyber manhunts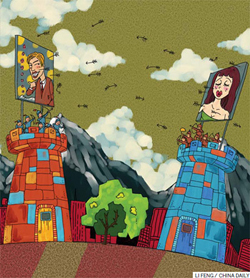 Liu Zhengrong, director of the Internet News Coordination Bureau under the State Internet Information Office, said the office will take measures to prohibit cyber manhunts and other forms of Internet violence, Beijing-based Global Times reported.
An incident that triggered the debate involved a clothing store owner surnamed Cai, who suspected a girl was stealing from his store and put her picture on the Internet to ask netizens to "flesh search" her, causing the girl to kill herself.
Related:

Pension deficit
Nineteen provinces reported deficits for pensions in 2012, according to a survey by the Chinese Academy of Social Sciences.
The bank balance for the basic pension system for urban workers was 90.6 billion yuan ($14.9 billion) in the year 2012, a 28.6 billion yuan decrease from 2011.
Related:
Survey reveals opposition to pension reform

Shenzhen says no to HK dump
Representatives from the people's congress (the local legislature) at different levels in Shenzhen, Guangdong province, signed an appeal to stop Hong Kong from expanding a refuse dump less than 10 kilometers from Shenzhen.
Hong Kong plans to expand the refuse dump to three times its current size, but did not include Shenzhen in its environmental evaluation, which raised Shenzhen people's concern over possible air and water pollution.
Related:
Beijing raises garbage fee on businesses