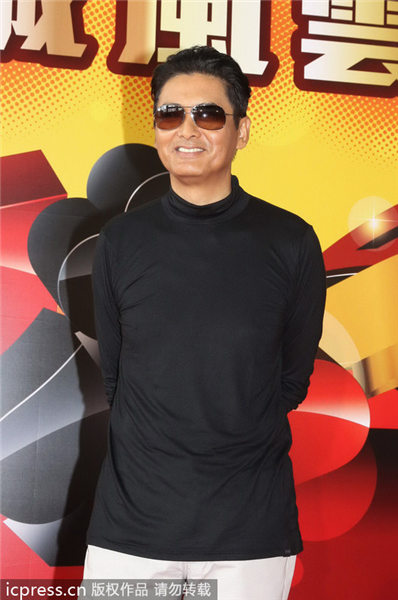 Hong Kong actor Chow Yun-Fat reacts during a press conference for his new movie "From Vegas to Macao" in Hong Kong, China, July 28 2013. [Photo/icpress.cn]
Hong Kong actor Chow Yun-fat has decided to donate 99 percent of his personal fortune to charity, Guangzhou-based Yangcheng Evening News reported on Thursday.
Chow, who has been in the acting business for more than 40 years, reportedly gets paid 40 million yuan ($ 6.6 million) per movie. Chow and his wife also own real estate estimated to be worth more than HK$1 billion ($129 million), the report said.