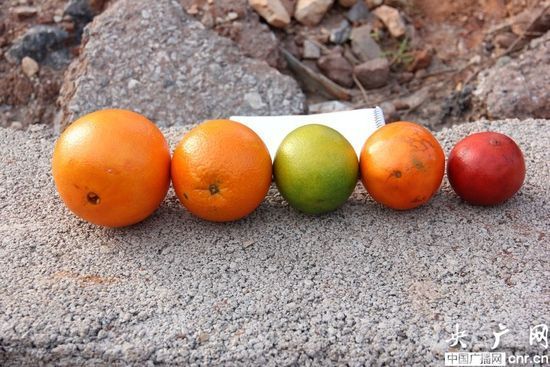 Oranges dyed by companies in Ganzhou city of Jiangxi province. Only the middle one was not dyed. Toxic dye was detected in some of the dyed fruit. [Photo/CNR.COM]
East China's Jiangxi province shut down three companies for dying oranges using toxic chemicals.
The companies in Ganzhou city were found dying oranges with Phenylazo, better known as Sudan Red, to make them better-looking and popular with consumers, China National Radio reported.