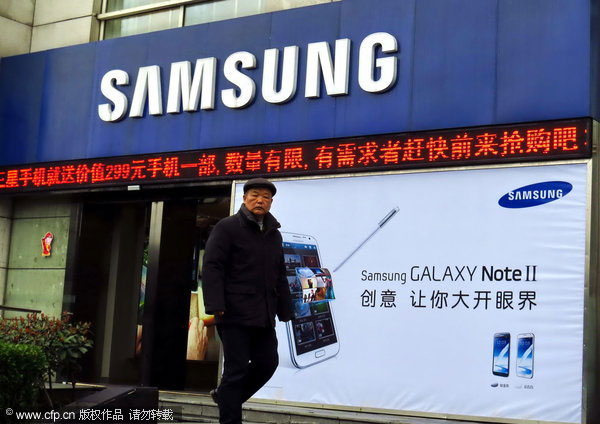 Shanghai, Feb 26, 2013.[Photo/CFP]
Samsung Electronics Co Ltd said on Wednesday the warranty period for seven types of its mobile phones produced before November 30, 2012, will be extended for another year and the company apologized to Chinese consumers.
The apology came after CCTV reported those types of mobile phones always suddenly crash and have high maintenance costs.