There are many mountain ranges in China. Mountainous land and very rough terrains make up two-thirds of Chinese territory. From the Tibetan Plateau and other less-elevated highlands rise rugged east-west trending mountains. China's spectacular mountain landscapes attract the professional climber and wide-eyed adventurer alike. The following are the "Top Ten Most Beautiful Mountains in China" ranked by China National Geography Magazine.
The criteria of China's Ten Most Beautiful Mountains are:
With unique well-worth appreciating value;
With the characteristics of that kind of geography shape and high scientific value;
Above 1000 meters in relative height, featured in the number and characteristics of vertical severity;
With high cultural values;
No excessive exploitation by humankind.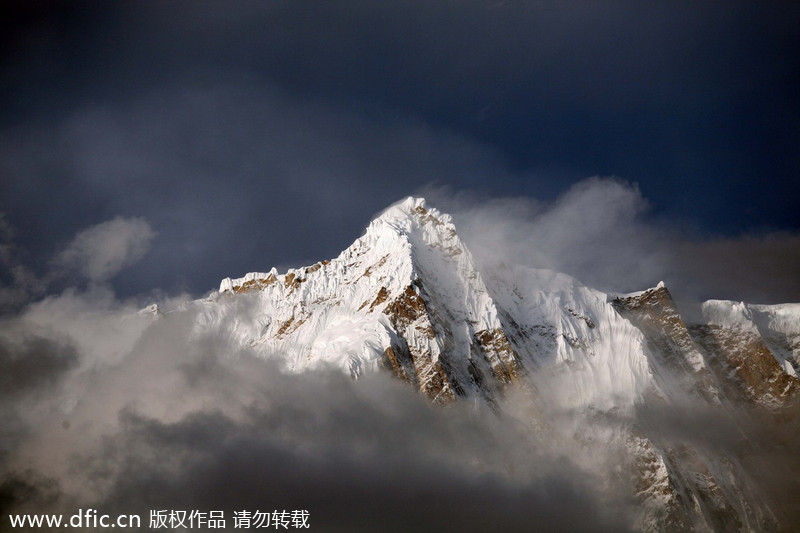 Namcha Barwa [Photo/icpress]
1. Namcha Barwa (Tibet)
Namcha Barwa or Namchabarwa is a mountain in the Tibetan Himalaya. The traditional definition of the Himalaya extending from the Indus River to the Brahmaputra would make it the eastern anchor of the entire mountain chain and its the highest peak of its own section as well as Earth's easternmost peak over 7,600 meters.
Best travel time: Feb-April and Oct-Nov