The ancient Greek philosopher and scientist Aristotle once said, "Personal beauty is a greater recommendation than any letter of reference." His wise words have stood the test of time.
Nowadays, more people prefer to go under the knife to improve their looks or size.
However, a new survey by medicalaccidentgroup.co.uk shows that 65 percent of Brits who've had cosmetic surgery now regret undergoing the procedure.
Therefore, one should rethink before deciding to go under knife. Cosmetic surgery may be an excellent way for getting the transformation one desires, but the change may also make one's life miserable sometimes leading to dire consequences.
Here we list a few bad examples.
1. Not as good-looking as one desired.
Cases of cosmetic surgery failure have repeatedly made headlines. All surgery has risks. What's more, many medical institutions are not qualified to carry out the procedures properly.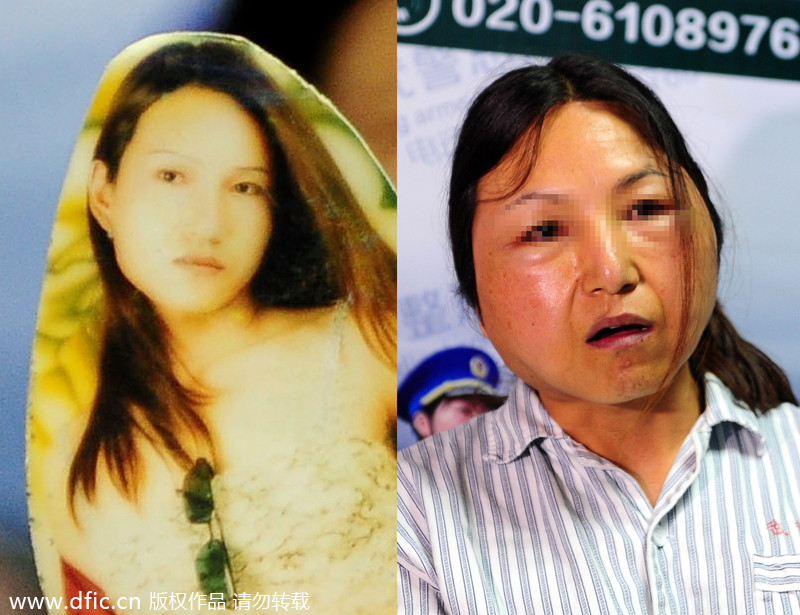 Yu Lian, 28, a native of Gansu province, China, talks about her plastic surgery nightmare, which left her face swollen, making her look decades older, Sept 24, 2013. [Photo/IC]