Choc Stars appear in Shanghai, attracting a large group of customers who are seeking presents for Christmas.
Choc Stars are all natural German-made, milk chocolate bars with fun recognizable pet portrayals on their labels. The artistic packages can also be used as creative cards for Christmas.
This series is designed by the company Takkoda. The name Takkoda is derived from the Sioux word meaning "friend to all". The company was started by two couples with a love of animals, They see pets as being big personalities, not as 'chocolate box' images.
They photograph real pets in their homes and capture their natural expressions in their natural state and later develop the animals' characters by dressing them up digitally to bring out their iconic personalities.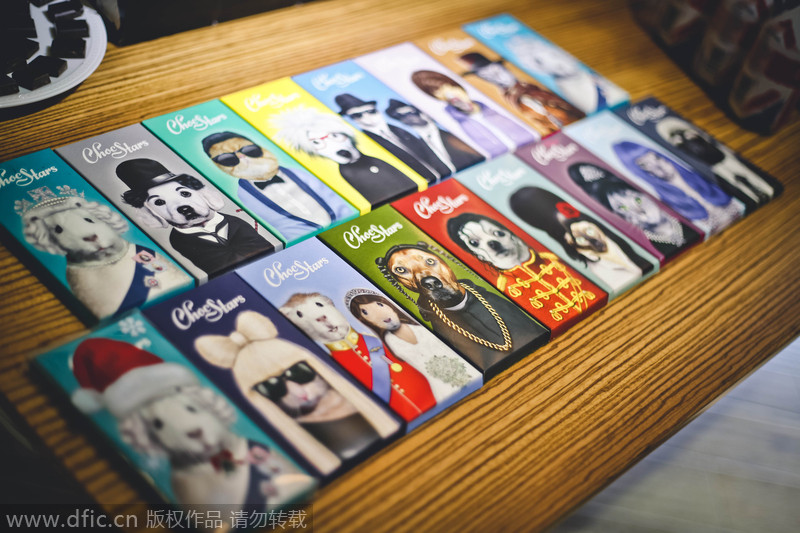 Choc Stars appear in Shanghai, attracting a large group of customers who are seeking presents for Christmas. [Photo/IC]