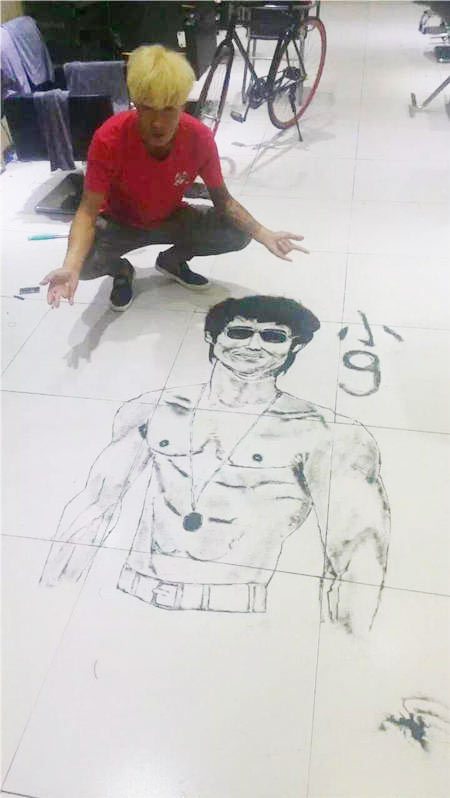 Barber Wang Xiaojiu with some of his portraits, which he makes using his customers' hair, at Xiaohe Barbershop in the city of Jilin in Jilin province, Northeast China.
Many admirers of his work are surprised to find Wang has no formal art training.
"I never learned how to paint, and I only used to like art when I was a boy," he said. "My interest in making pictures out of hair started recently. I've only completed about seven pictures."
Other than the photographs he uploads, Wang keeps no record of his work. He destroys all his designs.
"Some friends have suggested that I should glue the hair down, but I just like them on the ground. I like my job, and making things out of hair makes me like my job even more," he said.
"Every time before I destroy a picture, I get a little bit sad. But at the moment of destruction, I begin to enjoy it."
Wang, who one colleague said is considered the best worker at Xiaohe Barbershop, said he will continue to create artwork out of hair, but only as a hobby-his real passion is for cutting it.