Chile serves up lamb from 'the end of the world'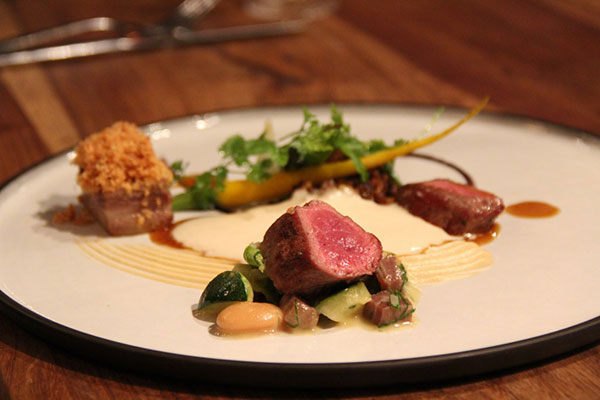 Roasted lamb will be among Patagonia's signature dishes at the annual Chilean gastronomic week in Beijing.[Photo provided to China Daily]
Lamb lovers will have a field day soon - a field week, even - when the Chilean embassy sponsors its annual gastronomic week at a Beijing hotel.
This year's theme is Patagonia in Peking, featuring guest chef Jorge Luksic from the southern tip of Chile, a region made famous thanks to several best-selling books by writers like Paul Theroux and Bruce Chatwin.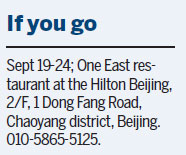 "Patagonia has a great mystique - it's the end of the world, the last frontier," says Chile's ambassador to China, Jorge Heine, who notes that the majestic Andes mountains literally collapse into the ocean at the tip of South America.
Patagonia has been rated a top destination for adventure tourism, thanks in part to the immense Torres de Paine national park, which stretches over 250,000 hectares. Trekkers and other sport lovers are enticed by the park's glaciers and lakes, icebergs, pumas and condors - the biggest birds on Earth.
"We find that Chinese tourists are fascinated by two travel opportunities from Chile: Easter Island and Antarctica," he says. "But those are not options for most tourists - they are remote and fragile ecologies. So we are eager to show them how Patagonia offers a similar adventure, with its dramatic coastline and spectacular glaciers that have fired the imagination of Charles Darwin and many others."
In China from Sept 19-24, it's lamb that will fire the imagination of foodies in the capital. Chef Luksic comes to the Hilton Beijing with Patagonia's signature dish, which is basically roasting a whole lamb on a cross-shaped spit over an open fire for several hours. Slow-cooking this way gives the dish its crispy brown skin and tender meat - "so tender that it falls off the bone and can be cut with a fork," Heine says.
Luksic will only cook this the traditional way at the festival's opening on Sept 19 - on the hotel outdoor terrace - but the dish will be prepared in the kitchen the rest of the week.
Other dishes to look for from Luksic include Patagonian king crab, which locals insist has flavor superior to lobster. The most popular way to enjoy it is cooked in a stew topped with bread crumbs and toasted cheese.
From the bar, the exotic touch will be a Calafate sour. Prepared in a similar way to a pisco sour - with confectioner's sugar, lemon juice and Chilean pisco, this local variation adds a measure of Calafate berry juice. The sweet-and-sour juice is indigenous to Patagonia.