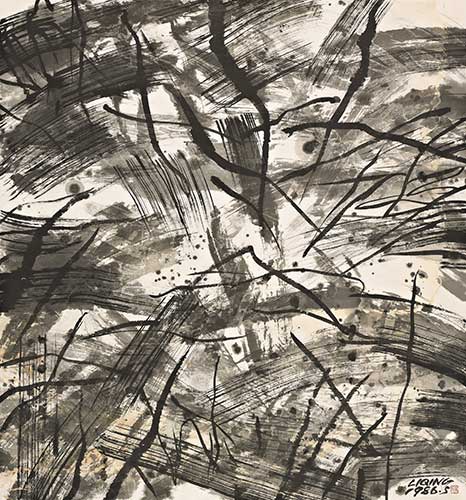 [Photo provided to chinadaily.com.cn]
Artist Li Qing has spent a lot of time exploring mysterious sites on the Silk Road and putting the magnificent landscapes onto rice paper with ink and water.
His recent show at the Art Museum of the China National Academy of Painting running until Sunday displays about 150 works that he created in the past decade, including 30 big-size scrolls of ink paintings featuring landscapes along the Silk Road such as Dunhuang in Gansu province and the Xinjiang Uygur autonomous region.
Li started his adventures on the Silk Road in 1986 when he set off for a trip to the Taklimakan desert, after he finished his studies in Japan.
In the following years, he went to many areas seldom traversed by people along the Silk Road. He walked twice through the depopulated zone in Lop Nur in Xinjiang.
He also explored ancient sites along the Silk Road in India, Turkey, Italy, Russia and Nepal.
"Li is a scholar-like artist. He is very dedicated to his artistic research on the Silk Road," says Yang Xiaoyang, director of China National Academy of Painting.